Manang Nepal is one of these communities where you will fell in love during Annapurna circuit trek. For those having less holiday but wanted to explore the hidden valley of Manang and experience trekking in Nepal, we came up with a Manang trek which can be done on just seven days without doing the whole Annapurna circuit too.

Manang is a beautiful village in Nepal situated at an altitude of 3,519 m above sea level. Manang village is also called the jewel of the Annapurna circuit trial. Manang village is also famous for the beautiful houses on the mountainside of Nepal. From Manang, we can see the breathtaking view of Mount Annapurnas, and even the impressive view of the Gangapurna Glacier. Gangapurna Glacier is just above the Manang village.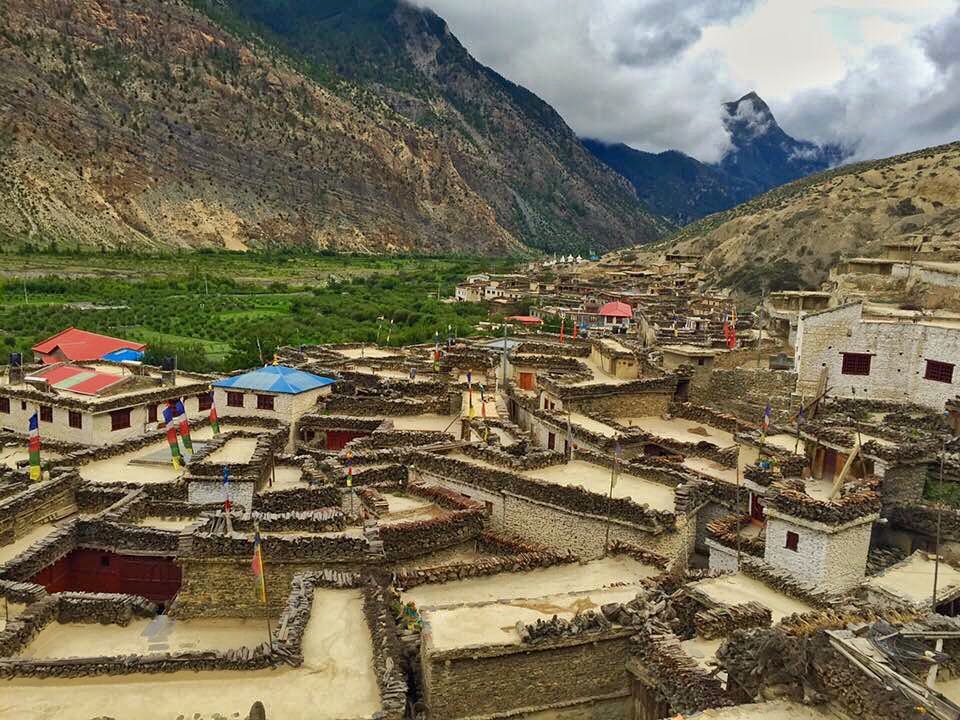 Manang is a beautiful place to spend a few days if you have a proper holiday. A best and famous place to stay one day as extra during the trek in Annapurna region. Its also because of we can acclimatize as well as for the short hike to explore Gangapurna Glacier. And also to be prepared for the next day trekking to 5,416 m to Thorong La pass.
The views of the village, the valley, and the mountains were spectacular from Gangapurna lake.
There are lots of options for hiking around Manang valley in Nepal. There are some gompas and monasteries in the villages around Manang to explore the local culture and heritage sites.
The most famous and oldest monastery Braga, is just about 1 hrs walk from Manang village.
You can also choose to make some side trip from Manang to Ice Lake. The popular Milarepa's Cave or Namkading Cave situated only a day's walk from Manang village. And also you can do the beautiful, 2-3 day side trek to Tilicho Lake being one of the World's highest lake.
Manang is a village with basic facilities of cybercafe and satellite internet connection.


In Manang, there is also some trekking shops, tea houses even some nice hotels. Manang is also a checkpoint of the trekkers trekking in Annapurna region. There is also a medical center which specializes in high-altitude sickness.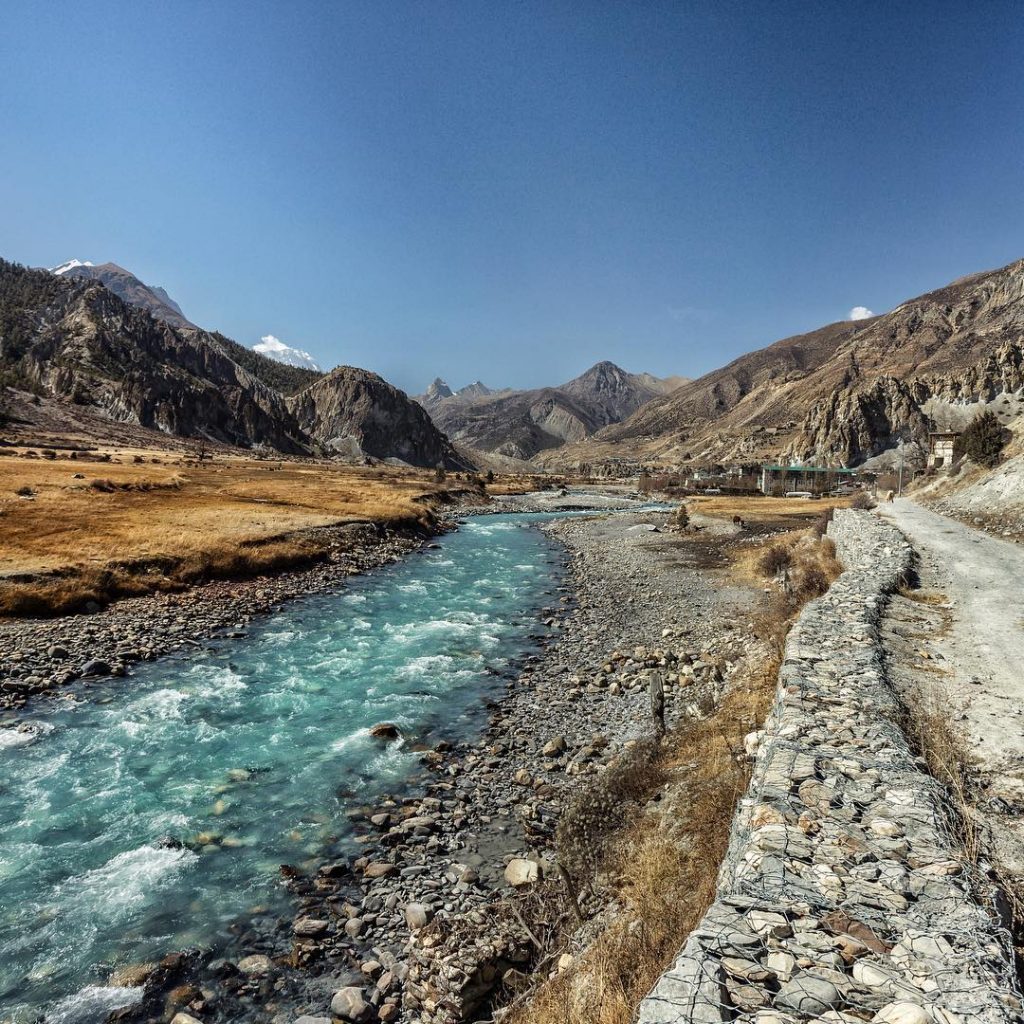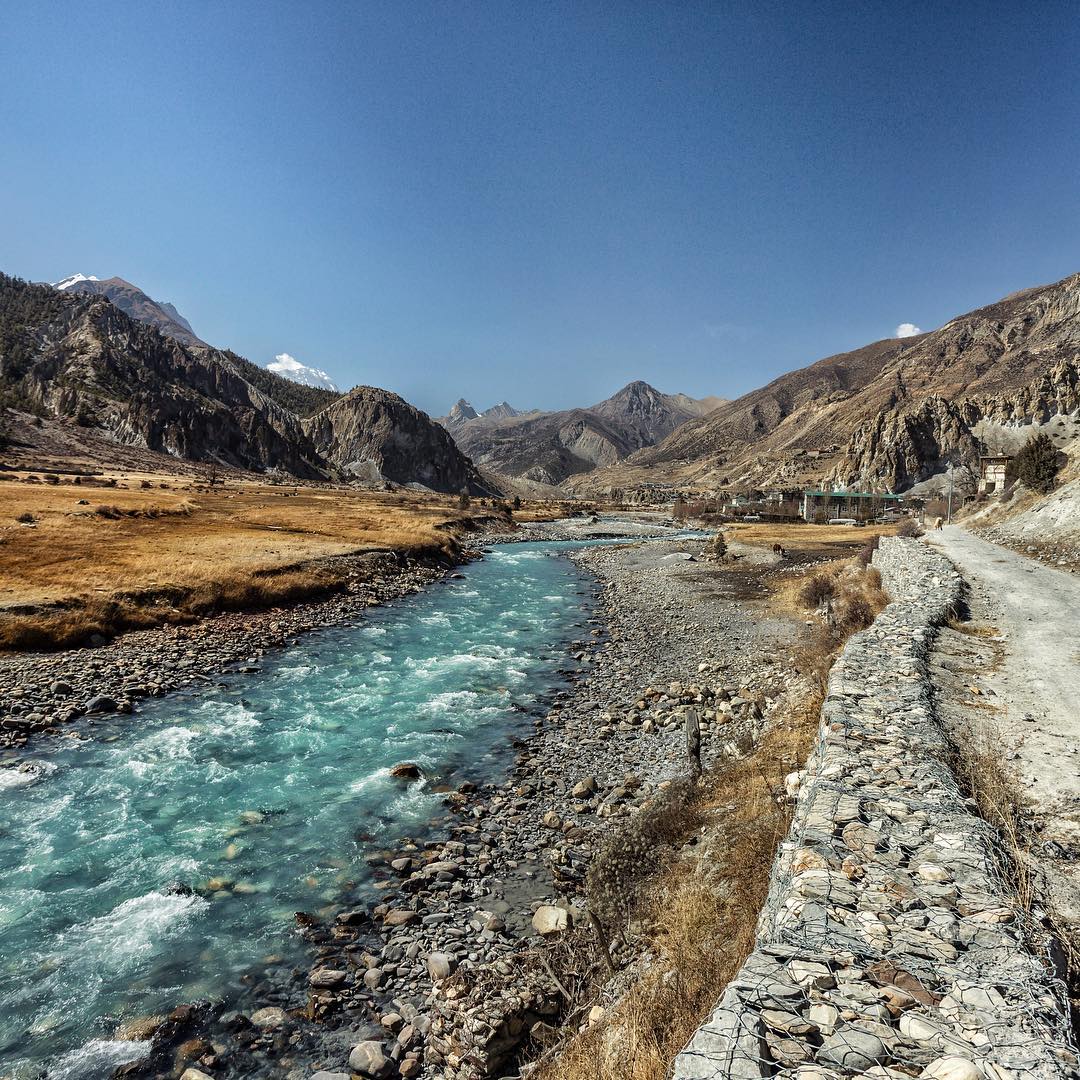 Manang trek to experience the Annapurna circuit trial without reaching Thorong La Pass
Manang is one of the largest villages in Manang district of Nepal. The hidden valley of Manang can be explored on a Manang trek without trekking at higher altitude. Trekking to Manang is a short trek in Nepal can be assessable by also children and old age peoples even the best trekking route for beginner trekkers.
Manang is far from the capital city of Nepal, Kathmandu(around 270 km) but still more famous among trekkers because of being in a trial in between Annapurna circuit. The scenery you will find during the Manang trek is impressive snowy Himalayas, idyllic mountain villages, with their traditions and Tibetan culture.
Our Manang trek will follow the path used by the locals for many years to transport and trade with Tibet. From Manang, the route continues to Thorung La pass if you choose to do Annapurna circuit.
Manang trek itinerary
| DAYS | ITINERARY | ALTITUDE | TIME |
| --- | --- | --- | --- |
| Day 01 | Drive from Kathmandu to Bhulbhule | 840 m | 7 hrs |
| Day 02 | Drive from Bhulbhule to Chame | 2,630 m | 6 hrs |
| Day 03 | Chame to Pisang | 3,190 m | 6 hrs |
| Day 04 | Pisang to Manang | 3,540 m | 6 hrs |
| Day 05 | Sightseeing around Manang valley | 3,540 m | 4 hrs |
| Day 06 | Manang to Humde | 3,350 m | 5 hrs |
| Day 07 | Fly to Pokhara & Drive back to Kathmandu | 1,400 m | 7 hrs |
How difficult is Manang trek?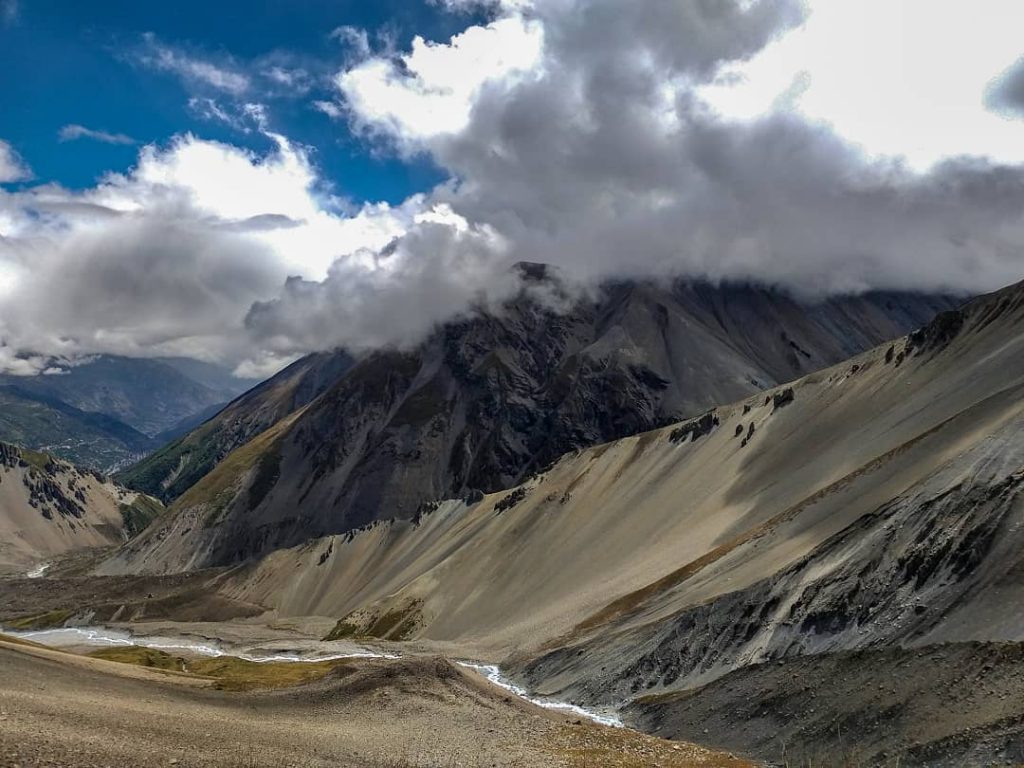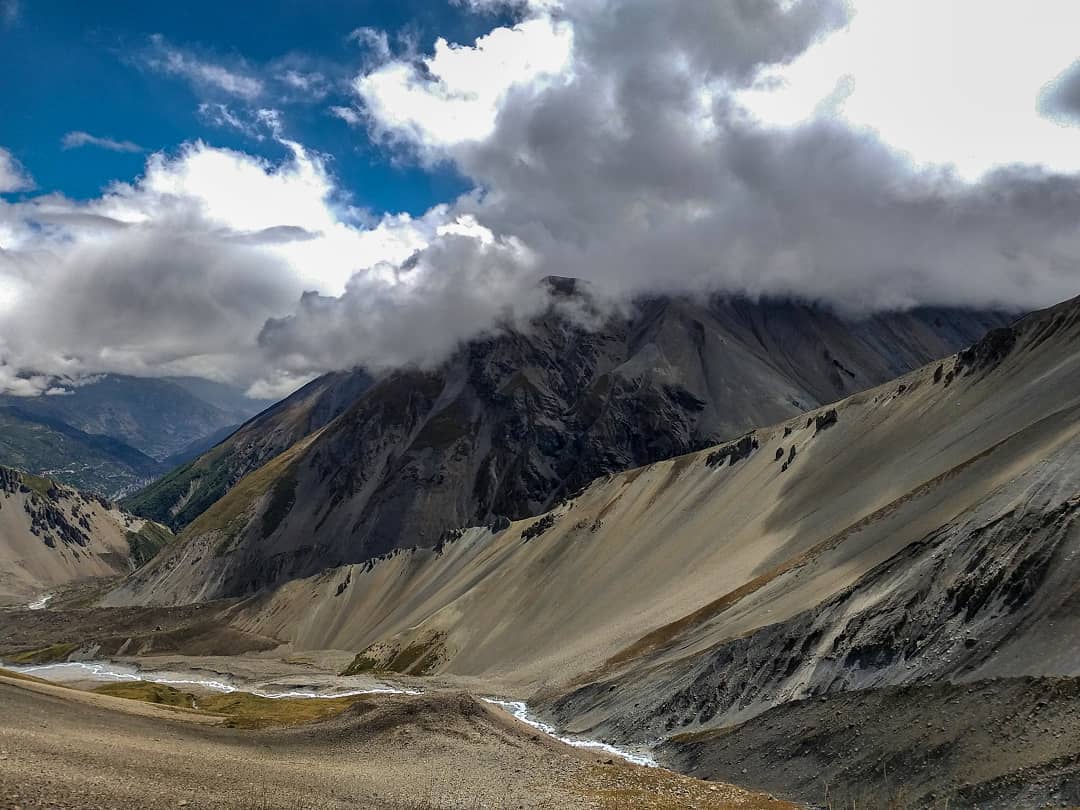 The highest altitude we will trek during this Manang trek is just at 3,519 m to Manang village. So that this trek is not challenging it is one of the beautiful short treks in Annapurna region of Nepal.
But if you choose to trek further up from Manang that means trekking up to Thorong La Pass, then it would be a little bit harder as compared to just reaching Manang.
Can we do Manang Mustang trek together?
Most of the people who heard about Manang village will know about Mustang, and they want to trek both together. Its also because of Upper Mustang trek is very famous and considered as one of the best treks in Nepal.
And The simple answer is yes you can do Manang Mustang trek together but for this, you need to either trek via Thorong La Pass(5,416 m) to reach Muktinath, or you also have an option to trek back to Pokhara and take a flight to Jomsom or drive to Beni to reach Mustang.


Can we also reach Tilicho Lake from Manang valley?
Yes, Tilicho lake trek can be done including Manang, its just 1-day hike to Tilicho Lake from Manang. You can trek Tilicho base camp from Manang via Kangsar and stay overnight there.
And again next morning trek & explore around Tilicho lake and trek back to Khangsar and next day return via the same route via Khangsar. Tilicho lake is the best three days side trip from Manang if you are not in holiday limit.