An adventure destination, Nepal is famous for trekking in the Himalayas including some short day hikes too. Some best day hikes in Nepal is a unique way to experience Nepal within a single day. Let's say the best way to experience trekking without spending many days.

Nepal is a trekker's & hiker's paradise country. These best Hiking in Nepal is an excursion around naturally beautiful countryside places of the famous cities. Hiking in foothills of Himalayas is an ideal way to explore the glittering views of Himalayas. However, to see the real beauty of Nepal, you must go for long multi-day treks but the short day hikes also will give you a chance to explore and experience a lot about Nepal.
Day hikes in Nepal is an outside activity which consists of some hours of a short drive, walking in natural surroundings, especially to the near hill stations. There are many optional trails to arrange single day hiking in Nepal. Hiking in Nepal is suitable for those who have a very short vacation but wanted to visit the mountainous region to see the beautiful views of the mountains. Day hikes in Nepal allow you to explore a great variety of landscapes & Nepal's countryside.
For those who can add just two or more days, there are some best short treks in Nepal available in and around Kathmandu valley, Pokhara and other regions as well. Day hikes in Nepal provide a beautiful view of the lush green farms, lovely woodland, beautiful sites, beautiful flora and fauna, exotic forest walk, bird observing tour, etc.
Hiking in Nepal is enjoyment as you can enjoy the scenery around you as you lead on the rural and forest wild areas of village countryside of developed cities of Nepal. The best part of these hiking trails is it does not need any previous experience of hiking, and all can be done without hiring a trekking guide too. Here are the list of 10 best day hikes in Nepal that can be done on one day.
1. Nagarkot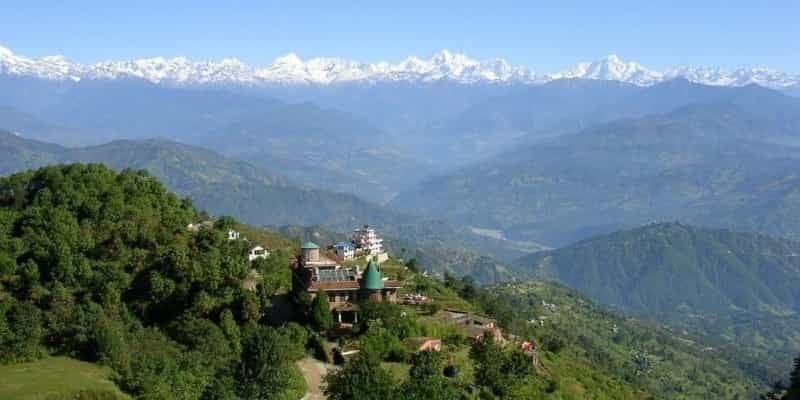 Nagarkot is a village located at an altitude of 2195m. It is the most popular viewpoint around the Kathmandu valley. Breathtaking sunrise & sunset over the Himalayas from Annapurna, Dhaulagiri to Everest are the main attraction of this hiking.
During the hike, you can see & experience beautiful hill terraces, and typical countryside Nepali village life. Not only among foreigners but Nagarkot is also a popular stop for local Nepalese, and young couples wanted to refresh from city life.


2. Naudanda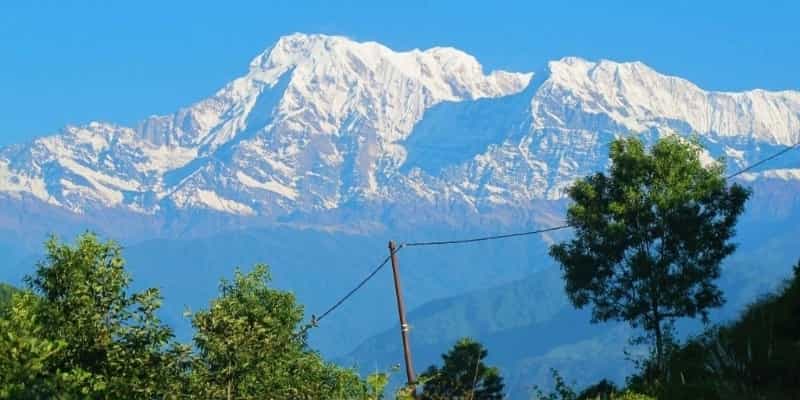 Experience Nepal's Himalayas trekking by exerting a little day hike from Pokhara to Naudanda and Sarangkot. This 1-day hike is perfect for those looking for a mountain experience without trekking for long days on a rough rocky trail.
During the trek, you will not only see the beautiful mountains, but you also get to experience the ethnic local traditional culture of mountain areas of Nepal as well. On the way, you can see terraced fields, traditional local settlements, and green forest. Enjoy refreshing views of the snow-capped peaks, three sixty degree views of  Annapurna, Lamjung Himal, Fishtail, Pokhara city, and mountain villages.
3. Australian Camp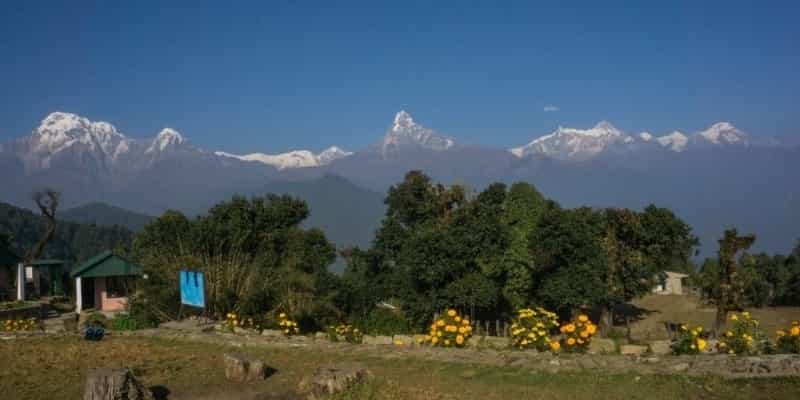 Australian Camp hike is one of the quick and straightforward day hikes from Pokhara. You will see the mountains such as Dhaulagiri, Annapurna, Himchuli, Machhapurchhre, Lamjung Himal, and Manaslu range closer than other viewpoints near Pokhara.
It's around 9 hours of a day trip, including 6 hours hiking and drive. Classic forest trail with birds tweeting noises, the beautiful village of Dhampus will make your hiking more delightful. The trek is best for those wishing to see mountain scenery and wanted experience trekking in Nepal within a short time.
4. Ghandruk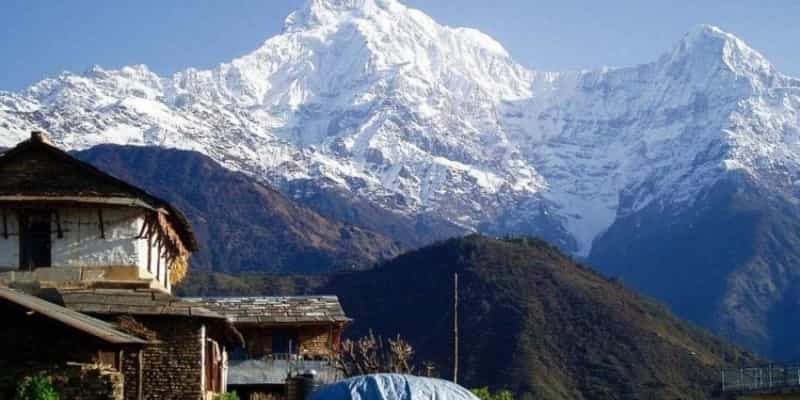 Day hike to Ghandruk is the best trek for those who want to see the high mountains from a closer distance, yet who has only one day to spend around Pokhara. It is the fascinating Gurung village of Annapurna regions with excellent hospitality of locals.


It's worth to spend one night here if you have a holiday, if not then you can see the sunset view and take a drive back to Pokhara late evening. From Ghandruk, you can see Annapurna South, Machhapurchre, Himchuli, Gangapurna, Dhaulagiri, and many more in a very close distance.
5. Phulchowki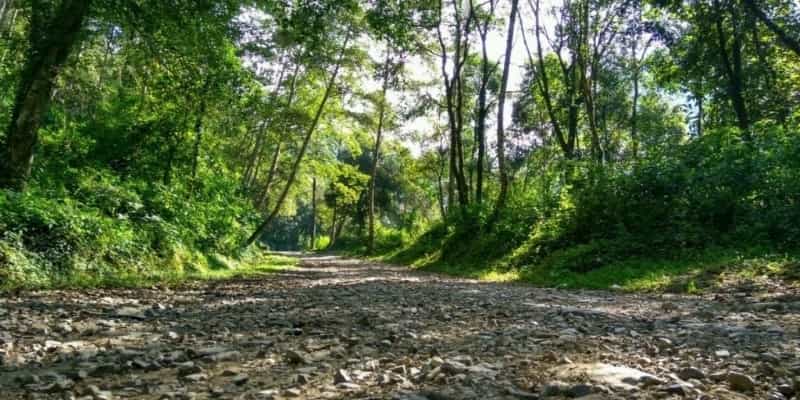 Phulchowki hill is located around 14 km far southeast of Kathmandu valley at an altitude of 2,775m. It is a place near Kathmandu to experience snowfall in the winter season. The top of the hill Hindu pilgrimage site of Phulchowki Mai surrounded by tridents and prayer flags.
Eye-catching view from the Mount Dhaulagiri, Annapurna, Gaurishanker & even Kathmandu valley in super bright weather is the main attraction of this trekking. During your hike, you can see small green hills and typical Nepalese villages can. Furthermore, you can also visit the Marvel factory and Godawori botanical garden too.
6. Champadevi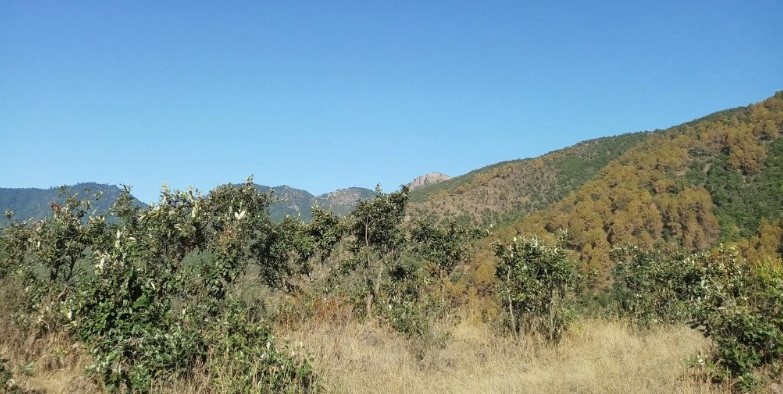 One day hike to Champadevi is one of the highest hills in Kathmandu valley lying at the height of 2,280 meters from the sea level. It is also the Hindu shrine dedicated to the goddess lies at the summit. During the hike, we can also see the Buddhist monastery on the way.
It's worth to reach on the top of the hill not only for the view of mountains but also for the delightful aspects of Kathmandu valley. Gauri Shankar, Dorje Lakpa, Langtang Lirung, and the other Himalayas can be seen from the top of the hill. Hiking to Champadevi is walking through the rich, dense forest with beautiful birds and other wildlife.
7. Chisapani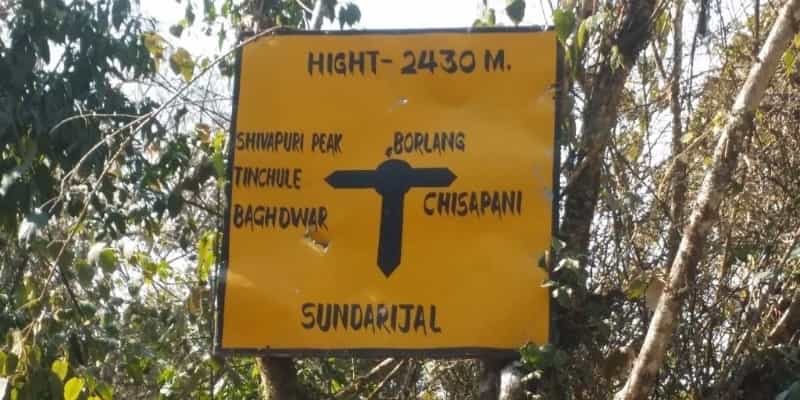 This short one day hike takes you to the beautiful village of Chisapani, located near Kathmandu valley. The easiest way to reach there is hiking from Sundarijal. It depends on your capability to walk, but one usually can reach Sundarijal to Chisapani in 4 to 5 hours.
The hiking route is uphill & downhill inside the forest of Shivapuri National Park until we reach to the Chisapani village. From Chisapani we can see the beautiful view of the Kathmandu valley & Mountains such as Langtang & Ganesh Himal.
8. Begnaskot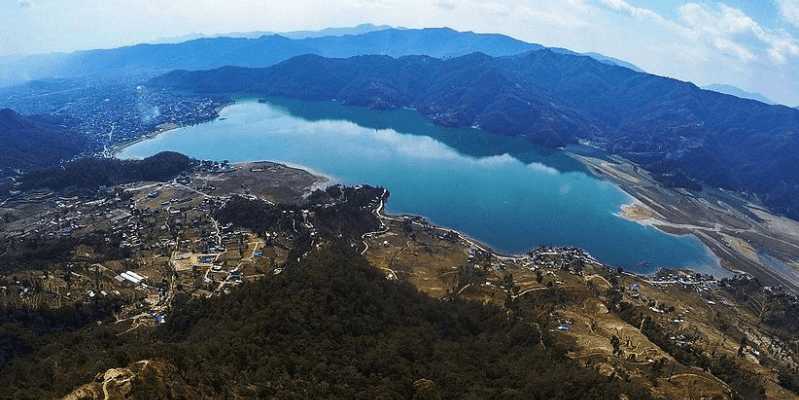 Begnaskot is situated on the ridge northeast of Begnas Lake. You are facing at the Himalayas, Pokhara valley and many green hills during the hike. This trek is a real insight into Nepalese mountain culture and lifestyle.
On the way, you can witness Nepali villages, green hills, lakes, and valleys. Annapurna, Dhaulagiri Himalayas, beautiful view of lakes and Pokhara valley are the major attraction of this trek.
9. Chapakot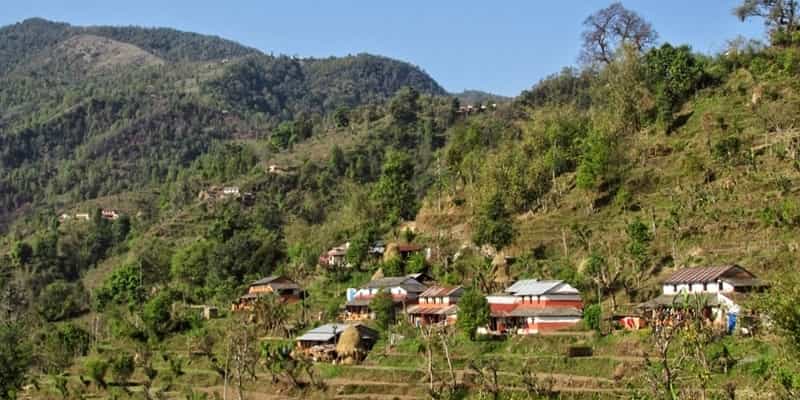 Chapakot hiking is behind the peace stupa. The hike is mainly walking around the Fewa lake to experience its beauty from the top hill. Chapakot is a small village with mesmerizing views of Annapurna range, Fishtail, Manaslu and Dhaulagiri.
This is 4 hours of the short day hiking from Pokhara best suitable for the peoples wanted to find less traveled areas and experience typical Nepali traditional local villages.
10. Suryachaur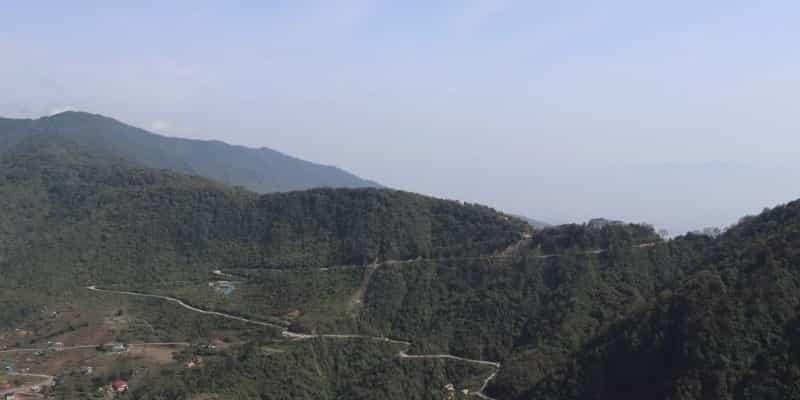 Surya chaur is located at an elevation of 2,100 m in the north of Kathmandu, is a part of Shiva Puri National Park. This is the perfect viewpoint for both the Kathmandu valley and Nuwakot. The trial is also connected to the famous treks of Langtang such as Gosaikunda & Langtang valley trek. Tourist who has a brief period and wants to experience the Himalayan landscape Surya chaur is the best option.
The green hills, a local village on the way, friendly local people, view of Kathmandu valley from the top of the Chaur is the main attraction of this trek. View of Langtang Lirung, Dorje Lakpa, Manaslu, Ganesh Himal,  & Gauri Shanker can be seen from Suryachaur in clear weather.