Read the latest Up To Himalaya reviews here, who did tours and trekking in Nepal with Up To Himalaya Company.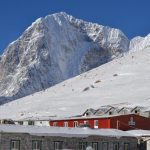 George Lee
Everest Base Camp Trek
Visited January 2020
In January, I completed a 12-day trek to Everest Base Camp with the Up To Himalaya. This trip was truly memorable, and the team of Up To Himalaya did a super job – from my first contact with them and helped to arrange my tour – right through to reaching Everest Base Camp and returning to Kathmandu.
They are a locally based company which is excellent – as booking through a Nepalese based company helps to support the local economy and generates much-needed jobs in the country of Nepal.
Sudeep was my point of contact through mail, and he helped to arrange my Everest Base Camp trek. I booked my trip at short notice (only 1.5 weeks beforehand). However – this was not an issue, and Sudeep was unbelievably helpful. Jumping on a WhatsApp call with me shortly after my initial website inquiry and talking me through the trekking options which were available to me, whilst also advising on the more excellent details of the trip such as – the specific travel insurance requirements which I would need for the trek and tips for travel items to bring along with me. Sudeep does care about his customers and goes that extra mile to ensure that they are looked after well – from arranging airport transfers to/from the city of Kathmandu to helping with booking accommodation and city tours – no request was left unanswered by Sudeep. I did appreciate all of his help – great job Sudeep!
The night before departing for the trek, Sudeep treated our group to a welcome dinner along with our trekking guide Nabaraj. This was a cool way to start the trip as we got the opportunity to sample some delicious local cuisine while also taking in a traditional Nepalese music and dance show. The welcome dinner also enabled all participants of our trekking group to meet one another for the first time and to get to know our trekking guide.
For the Everest Base Camp trek – there was a total of 10 participants in our group. As this group size was considered large – we were provided with 3x guides (1x main guide – Nabaraj & 2x assistant guide – Deepak and Saroj). We were also provided with 5x porters (1x porter to carry every 2x person luggage). Nabaraj, Dipak, and Saroj worked well together and made an excellent guide team for our group. They kept a good walking pace throughout our trek and were very mindful of the different speeds which members of our group walked at, ensuring never to rush anyone. During meal times they also ensured that we ate well and always had hot drinks available for us! Ordering the local dish of Daal Bhat was an excellent choice as the guys would come around with the second (and sometimes third!) helpings – which kept us all well fed and gave us much needed energy for the trek! Nabaraj, Dipak, and Saroj also interacted well with our group, and this helped to create a positive environment in which to complete the trek.
I guess the porters are usually the unsung heroes of treks such as these, but the work effort which they put in on a daily basis – carrying people's luggage up and down these enormous mountain ranges should not be underestimated. They do work extremely hard, and along with the guides they deserve a good tip if you are happy with the service (tip of 10-15% in local NPR currency is recommended). I'd advise trekkers to be mindful of their luggage weight and to not over-pack with unnecessary items as the porter will be carrying a heavy load as it is (usually 15kg per person – so 30kg if the porter is carrying 2x person bags). You will also be bringing your day-pack on each day of the trek so ensure to pack the essentials with you such as – suncream, sunglasses, a windbreaker, water & snacks.
Kudos to the guys at Up To Himalaya thanks for the journey and a truly memorable trip!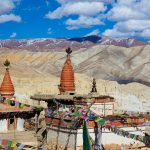 Adelina Lewis
Upper Mustang Trek
Visited December 2019
My friends and I had tremendous and incredible trekking experience to Upper Mustang with Up To Himalaya. We have four persons in total. It is the most memorable trip I've ever had. Upper Mustang is a hidden gem in Nepal and is so different from anything else I've ever seen. Our journey ended at Muktinath, the end point of the Annapurna circuit. Thumb up to the excellent services provided by Hari from Up To Himalaya to make this trip succeed. He was excellent, knowing exactly how to pace the walk and always cheerful and attentive.
In term of accommodation, we stayed in small guesthouses along the way. It was a great way of meeting local peoples and seeing how they live. Hari our tour guide is a caring and thoughtful person, he always ensures all of us have enough foods and rest. They assure that our trekking holiday is both exciting and highly memorable. Any concerns were dealt with efficiently and accurately. Of course, this is well run trekking agency with reasonable price. Thanks to Hari and Sudeep for making my holiday unforgettable! I would recommend that if you're traveling to Nepal, you check out Up To Himalaya. Also, if you're looking for a great adventure, you have to check out Upper Mustang. You won't be disappointed.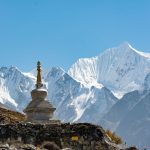 Giles Smith
Langtang Trek
Visited December 2019
Three of us were impressed by the services provided by Up To Himalaya trekking company. Firstly, we were welcomed by our guide of the 13-day trek, Mr. Nabaraj and driver at the airport. He was a very friendly and warm person. We were well taken care of for the 14 days long hiking trek. Mr. Nabaraj was concersepned about our health. He frequently asked about our condition. Our Porter, Mr. Arjun was as friendly and as helpful. He assisted Mr. Nabaraj to take care of us as much as he possibly could.
The trek was fantastic, and we enjoyed every bit of it, thanks to the well-organized trekking program and equally impressive guide and Porter. We haven't had enough of Nepal and definitely will be back for more. Of course, we will engage Up To Himalaya trek company again for our next hiking trip.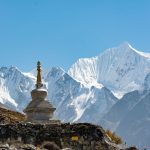 Azize Thompsom
Langtang Trek
Visited August 2019
First, the trek was fantastic and our wonderful guide Nabaraj made the experience even better. We did the Langtang Valley trek. We saw many things on the internet describing damage on the trail due to the 2015 earthquake. While the area is still dealing with the loss, the path is in impeccable shape, and the guesthouses are well-kept throughout the trail. There are memorials along the trail, honoring those who lost their lives during the earthquake, and the effects of the earthquake are noticeable. However, the trek is an incredible adventure and a great cultural experience.
Now, back to Nabaraj. As a guide, he is perfection. We went in a small group of three, with Nabaraj making our crew a quadruplet. He made sure that we had excellent accommodations along the way, never let us go too long without tea, and ensured we had great nutritious food. He brought a well-stocked medical kit, and he has some great trail songs to share. He was a blast, and I want him to guide us on all future Nepal treks!
Second, Up To Himalaya as a trekking company, hotel, and restaurant is impressive. If you are looking to book online, you've found the perfect place. One of the Up To Himalaya owners, Sudeep took care of us from the moment we got into Nepal until the moment we left. I honestly can't say enough wonderful things about Up To Himalaya. I will never go to Nepal without booking through them.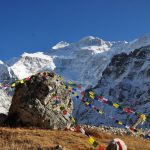 Grover Miller
Kanchenjunga South and North Base Camp
Visited July 2019
My wife and I and a couple of friends Just finished the Kanchenjunga North and South Base Camp Trek with Up To Himalaya. It is by far the hardest but the most beautiful trek I have ever done. I write this review to express my gratitude towards Up To Himalaya, to Mr. Sudeep, our guide Deepak and all the porters, without their help it is impossible for us to enjoy this magnificent journey. After the bad experience I had with a Pakistan tour operator during my K2 base camp trek, I am very cautious about choosing the local tour operator. So when I contacted with Mr. Sudeep about my upcoming journey in Nepal, I sent him hundreds of emails about every aspect of the trip, Mr.Sudeep is very patient and very quick to respond, and his price is more reasonable than other tour operators. He took care of all the logistic things for us before our arrival from permit application to flight bookings. During the hiking, we change our itinerary due to different reasons a couple of times, Mr. Sudeep always provides the appropriate option for us, and all were arranged without any delay, even in the remote mountains of Nepal! We are deeply impressed by his professionalism and efficiency. Our guide Deepak is a kind, patient and a little bit shy guy. I like his character, unlike some guides who always boast about their feats, he is quite modest, but in facts he has a lot of experience in guiding and done Kanchenjunga trek a lot of times, he did an excellent job guiding us. Kanchenjunga Trek is not an ordinary trekking experience, it is indeed a very arduous hike, even harder than the K2, hiking with an experienced guide like Deepak will no doubt boost your confidence. During hiking, he always briefed us about the details of the next day plan like the time, the length, the altitude change, the danger parts we should be aware of and pulled out all the stops to make sure all our needs are met from food to lodge to other trivial. I highly recommend Up To Himalaya and Deepak as your trekking partner for your Kanchenjunga trekking.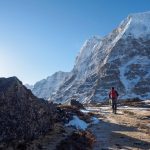 Romulus Scott
Kanchenjunga Trek
Visited May 2019
We have booked our Kanchenjunga trek with Up To Himalaya with the recommendation of our friend who had already done the same trek with them earlier. We were thinking about to flying directly to Taplejung to starting our trek, but Mr. Sudeep from the company recommended us the itinerary and told us about the rare flight of Taplejung. Instead of Flying to Taplejung he suggested us to fly into the Bhadrapur ( daily flight ) and take a Jeep to Teplejung was a great and genuine idea. However, the road was a bit longer. The company including our permit professionally arranged all, and we had a two-night hotel before the trek in Kathmandu.
Our trek was for 20 days long, and Deepak was our guide, Guide Deepak was mainly from the Kanchenjunga region, and he knew all about this region which was very confident to trek with. We did not tier any of those dates of this adventure with Deepak; He was so helpful, humble and honest as well as professional. Local tea houses were provided during the trek as well as the food was proved, somewhere we even can eat PIZZA with the local taste.
We Trek Sele la, Sinion La Pass, Mirgin La Pass, Sinelapcha La Pass, we hiked over to Oktang Base Camp especially for the Kanchenjunga south view, really amazing and exciting. Without any doubt we say if you choose Up To Himalaya for your trek adventure, 'you are in good hand,' they put their full effort to make your trip happy. See you soon.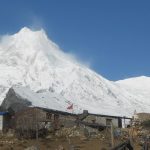 Warren Parker
Manaslu Circuit Trek
Visited April 2019
We recently went on the Manaslu Circuit trek through Up To Himalaya as Sudeep, one of the owners suggested it, to be less busy and less frequently traveled than Annapurna. It was exactly as he said it would be, and we were glad we went with his advice. We had a sense of being in good hands from the start, particularly when we met our guide, Saroj. He proved our sense right with his friendly disposition, his attentiveness, and his professionalism. Saroj was always more than happy to answer any questions we had and to accommodate any of our needs as best as humanly possible. Our porter Ram was excellent as well; he was in positive spirits throughout and like Saroj was always happy to help or even have a chat!
The trek itself was excellent and many times breathtaking, and felt that we couldn't have had a better guide and porter alongside us on our journey.
We would go with Up To Himalaya again in future (and have Saroj again as our guide, and Ram as our porter if we're really lucky!!) as the company and the people were brilliant throughout the whole experience.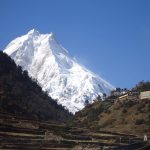 Lucero Gonzalez
Manaslu Circuit Trek
Visited April 2019
We had a great time on our 13-day Manaslu Circuit Trek with guide Saroj, organized through Up To Himalaya. Saroj is very knowledgeable as a guide, having done Manaslu Circuit over 20 times, in addition to other treks in Nepal. He knows the trek like the back of his hand and is very careful around any areas that present a potential danger. His English is excellent, as well as his knowledge of mountain geography and flora and fauna. He has a fantastic ability to spot tiny animals miles away while walking at the same time 🙂 He is always in a good mood, and attentive to the needs of his clients. As a bonus, he is also a great cook, and does not hesitate to jump into the kitchen at guesthouses we stopped at, to whip up some great momos or any other dish that we fancied.
We would consider going back to do another trek in Nepal with Saroj. The communication with the agency beforehand was smooth, with fast and clear responses (thank you Sudeep).
Thank you very much again to Up To Himalaya, and particularly to Saroj, for making our stay in Nepal such a memorable one. We enjoyed every minute 🙂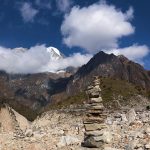 Vinh James
Manaslu Tsum Valley Trek
Visited April 2019
This past April we completed the 21-day Tsum Valley/Manaslu Circuit trek offered by Up To Himalaya, and I can honestly say it was one of the best trips I have ever taken. I highly recommend using Up To Himalaya for your adventures in Nepal. There are a lot of guiding companies out there, but the main reason I settled on Up To Himalaya was the immediate and helpful communication I received from Sudeep. Once we arrived in Kathmandu, everyone at the office was friendly and helpful and provided us with gear (trekking poles, water bottles, water purification tabs, fleece hats, waterproof duffel bags, and sleeping bags) which was of high quality. Our trekking guide Saroj was amazing! He was very knowledgeable with the area and did everything possible to ensure we had the best experience, which included cooking food for us, playing the occasional game of Euchre, and even a personalized Kathmandu tour at the end of our trek. Our porters Arjun and Ram were fun and friendly and ensured our stuff safely made it to the guesthouses. At one point it had snowed, and as other groups were turning around (or helicoptering out), we continued because of the experience Saroj had with crossing the Larke La Pass (18 times!). The price for the trek was very reasonable compared to other quotes I received. Overall, it was an experience of a lifetime, and I would like to thank Up To Himalaya for making it happen.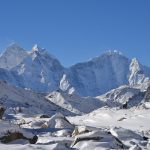 Chiyo Clark
Three Pass Trek
Visited April 2019
The Three Passes Trek takes you off the beaten path of the straight up and down EBC route and provides all of the highlights of the region, both regarding stunning mountain views and the local culture. We completed the Three Passes (Renjo Pass, Cho La Pass, and Kongma La Pass) in 16 days. It is a much more challenging route, but the rewards are worth the effort! I cannot say enough good things about Up To Himalaya. I decided to book with Up To Himalaya for a few reasons, but one of them was the level of communication provided from the beginning by Sudeep. He took the time to respond to all of my questions (I had a lot) before I even booked my trip with them. I felt comfortable trusting the logistics to him, and I do not regret it at all – they provided me with choices and executed all my decisions perfectly, including hotels in Kathmandu, sightseeing in Kathmandu, as well as a side trip to Chitwan and jungle safari.
Sudeep stayed in touch with me throughout my time in Nepal to ensure everything was going well and making sure I was safe. My experience with Up To Himalaya so memorable. Nabaraj was professional, experienced, fun, supportive, knowledgeable and an all around good person. I would not have been able to complete the Three Passes without Nabaraj. He always had a smile on his face, which was contagious even during the more difficult portions of our journey together. He made recommendations on the food I should eat each day based on his experience with energy requirements, would ensure I was drinking enough to stay hydrated, and that I had enough tea to keep warm. I am lucky enough to have had the pleasure to spend 18 days with him. Nabaraj made my trek in Nepal what it was – outstanding! Thank you, my friend, for such an enjoyable experience. I will be back to Nepal again, with my wife next time, and I plan to organize everything through Up To Himalaya again with Nabaraj as our guide of course.