Nepal is a trekker's paradise country. More than 80% of the tourists visit here for trekking in Nepal Himalayas. But what to do if you have only a few days of holidays which is not enough for long treks? Here we came up with some of the best 1 day treks in Nepal to experience trekking in a single day.

However, if you can add some days of the holiday, we will always recommend doing some best short treks in Nepal because it gives you more fantastic views of mountains then just 1 day treks in Nepal.
These 1 day treks in Nepal are among the short & easy treks which can be finished in 1 day starting to end. The best part of these single day treks is they are just walking an uphill & downhill road to reach the hill station/viewpoints near the famous cities Kathmandu & Pokhara.
These treks are a great option for those who want to experience the local lifestyle of the peoples living in the countryside of Nepal.
These treks are especially famous for relaxing your mind and spend time with family & friends as well. You can do these treks solo, individual and without hiring trekking guide to enjoy the beauty of Nepal in a day without much physical effort.
With just a small backpack with no costly trekking gears & equipment, you are good to take this trek. Beautiful Sunrise & sunset view from the top of the hill, Forest walk with fantastic bird sounds, small villages living in the hilly region of Nepal are the main attraction of these 1-day treks. Here are the best 1 day treks in Nepal, near Kathmandu and Pokhara.
1. Nagarkot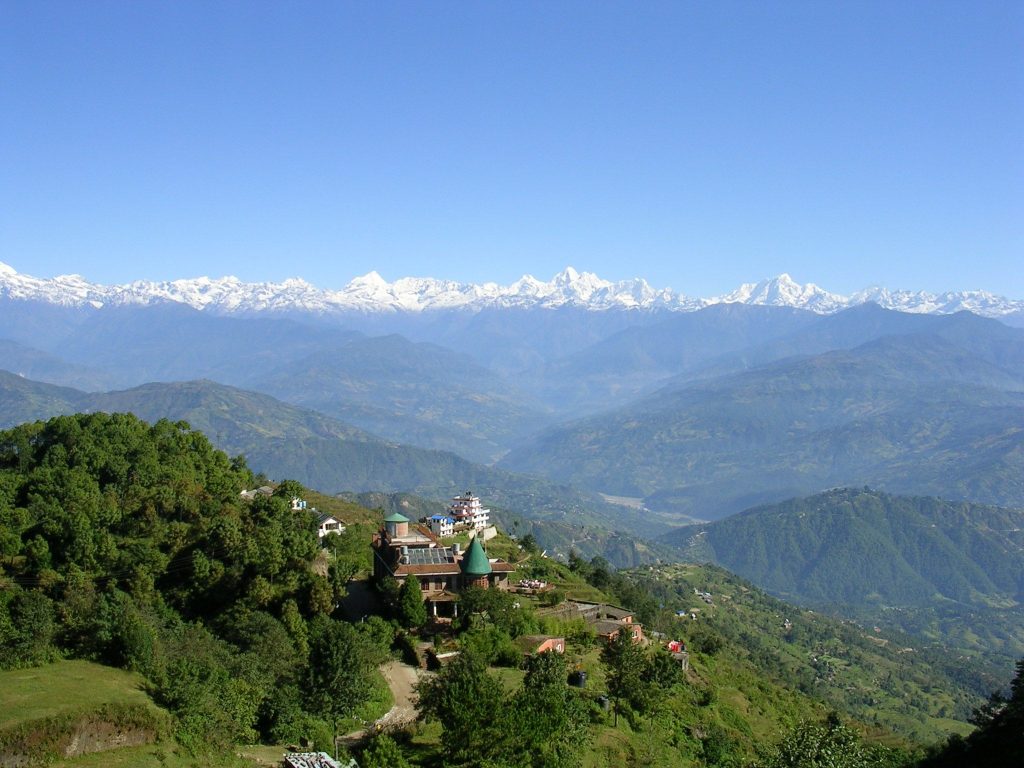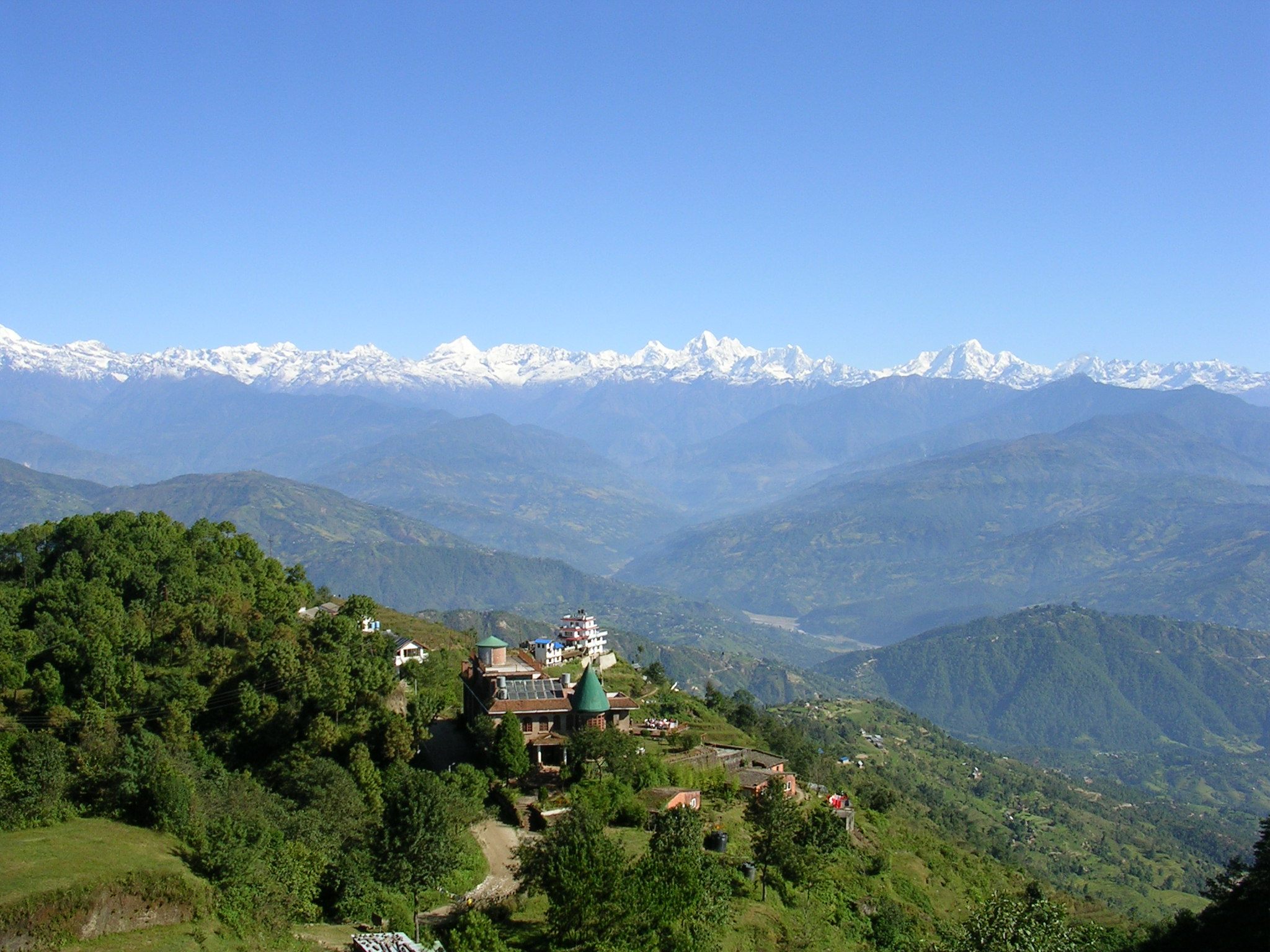 Nagarkot is a famous hill town near Kathmandu valley, the capital city of Nepal. It is considered to have the best mountain views, without walking and trekking in mountains for long days. From Annapurna to Kanchenjunga, Dhaulagiri & even Mount Everest can be seen from Nagarkot.
Nagarkot hiking is mainly experiencing walking in the countryside village of Nepal. During the hike, you can see a beautiful town from the top of the hill and even Kathmandu valley, local lifestyle & culture etc.


2. Naudanda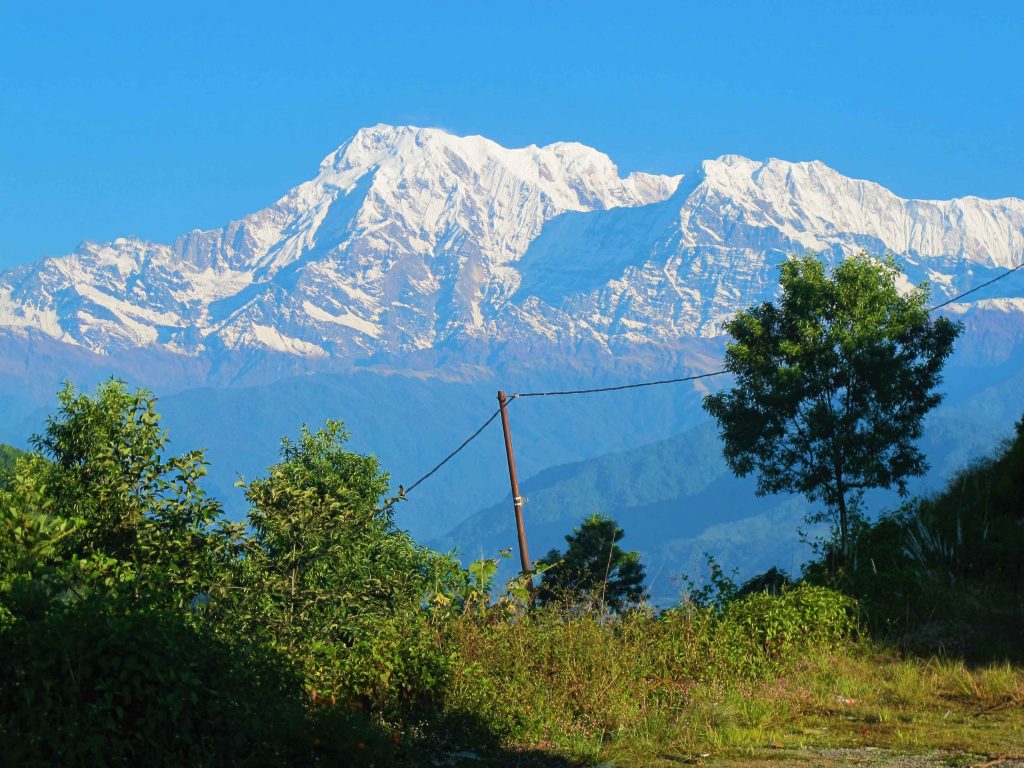 The short hike from Sarangkot to Naudanda is one of the ideal best-hiking paths nearby to Pokhara. An hour-long drive to Sarangkot to see the early morning and then 3-4 hour hike will take us through amazing landscapes and villages to Naudanda.
The village is located on top of a hill northside of Phewa Lake. The trek to Naudanda offers mind-blowing views of Dhaulagiri, Machapuchare, Ganesh Himal, Hiunchuli and the other Himalayas. Furthermore, the view of Phewa Lake and Pokhara city are also amazing from Sarangkot & Naudanda hill.
3. Australian Camp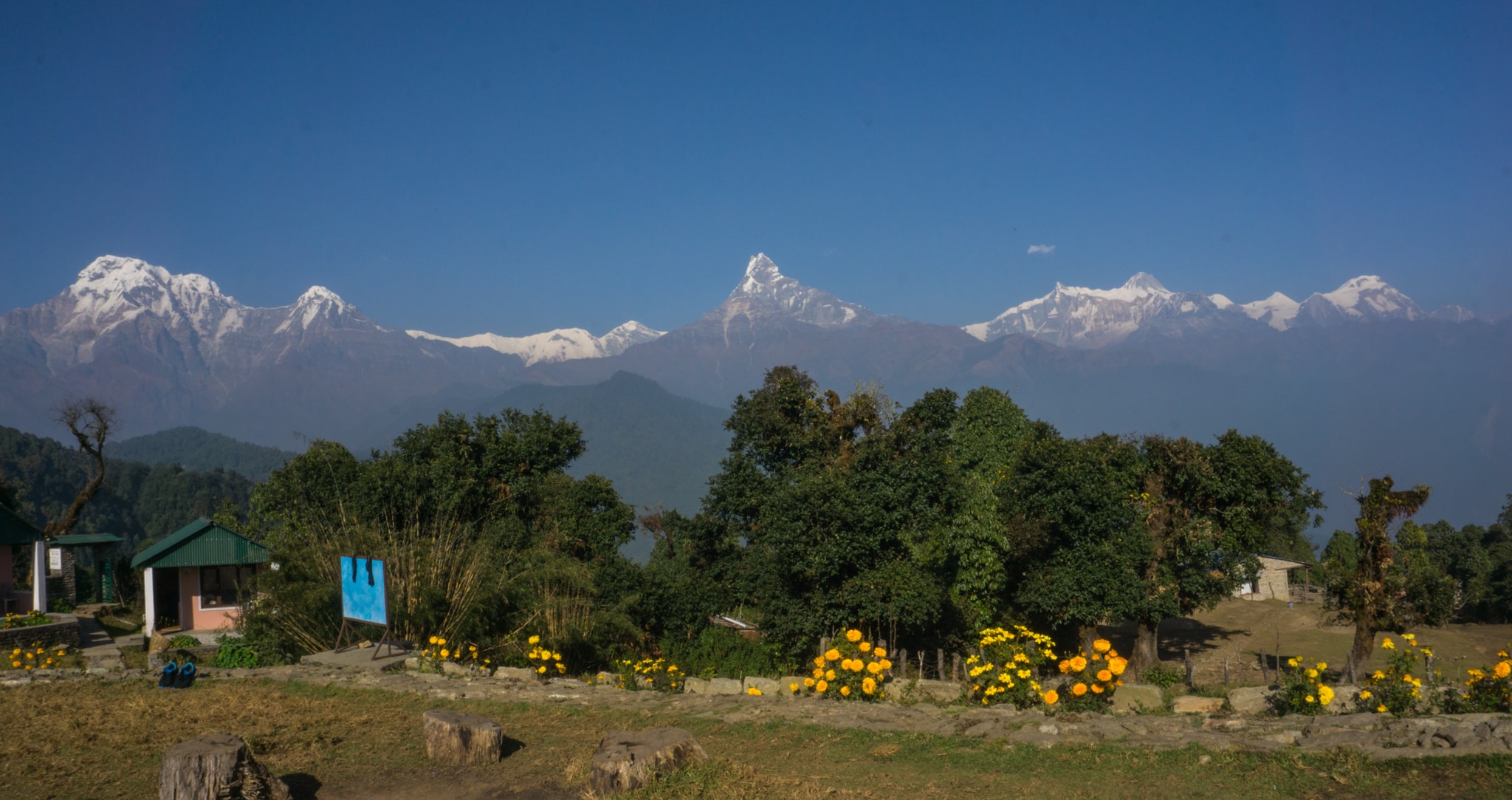 Australian Camp is located at an altitude of 2060 m from sea level. Trekking to Australian Camp is one of the best short hiking trail located in the foothills of the Annapurna region. You will be walking through dense forests, along the hillsides, with an impressive view of traditional mountain villages on the way.
1-day Hiking to Australian Camp offers pleasant walk over the hilltop and dramatic views of the Annapurna Mountain range including Mount Dhaulagiri, Hiunchuli, Machhapuchchhre, and many other snow-capped mountains. The best part of this trial is it can be done at any time throughout all seasons of Nepal and is also suitable for people having no hiking experience and people of all ages.
4. Ghandruk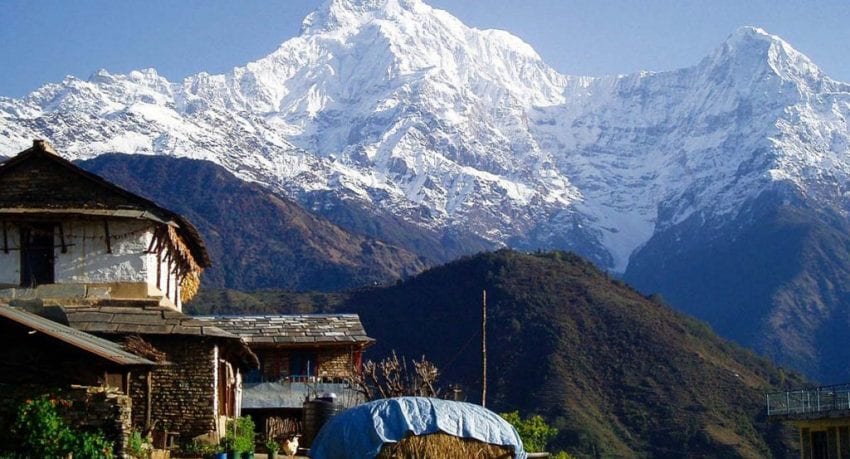 Ghandruk Trek is an ideal day hike option for people who are actually in Nepal for a quite short period or not wanting to go for high altitudes. The trek is also can be extended to 3 to 4 days or even more longer.
Breathtaking high mountain scenes, the charming countryside villages with a tranquil lifestyle of Locals are the main attractions of this trek. The trail passes through the Modi River, suspensions bridge, farmhouse grasslands, forests, and beautiful cliffs villages.
5. Balthali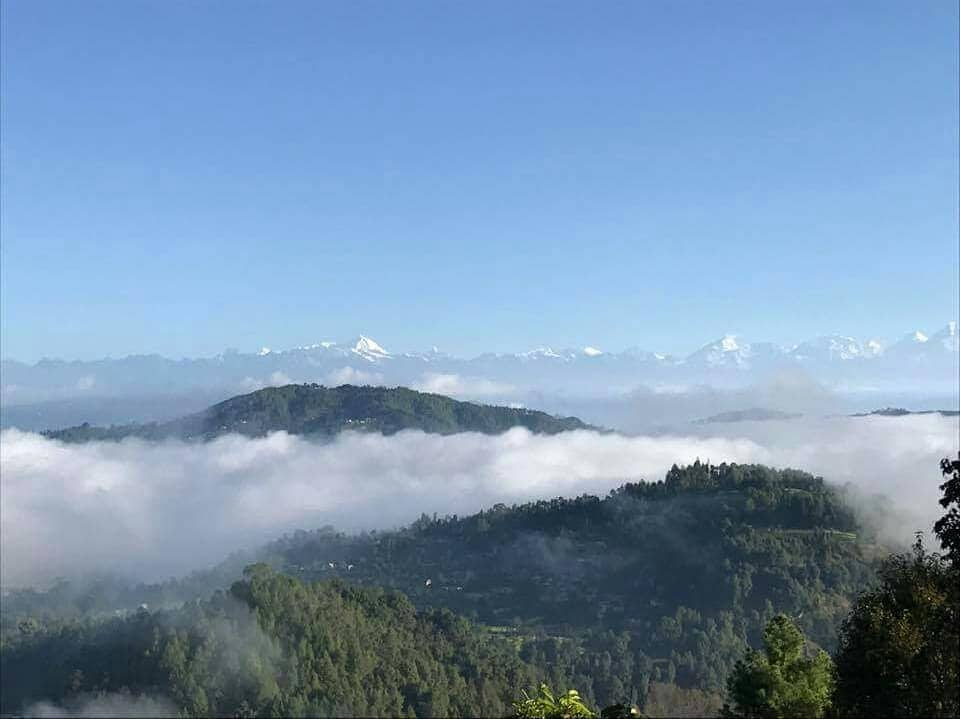 Balthali is one among the best 1-day trek in Nepal, especially from Kathmandu. One of the day excursion stops around Kathmandu valley. Balthali village lies in the hill with terraced rice fields, an impression of Snowy Mountains, rural settlements, green jungles, Buddhist temples, etc.
It is just a one and half hour of hiking from Khopasi to Balthali, and you will be going to follow the same trail down while returning. As an option for travellers looking for the 2-day trek; there are beautiful village resorts in Balthali where you could stay overnight and hike up to Namo Buddha for another day.


6. Phulchowki

Phulchowki trek is a little bit difficult than other short hikes from Katmandu, but the reward is a beautiful view and suitable for nature observers. The hill is surrounded by the dense, thick forest with different plants including Rhododendron trees, and various species of birds and butterflies can be seen during the hike.
Beautiful view of mountains like Annapurna massif, Gauri Shanker and Kathmandu valley from the top of the hill is the main attraction of this trek.
7. Champadevi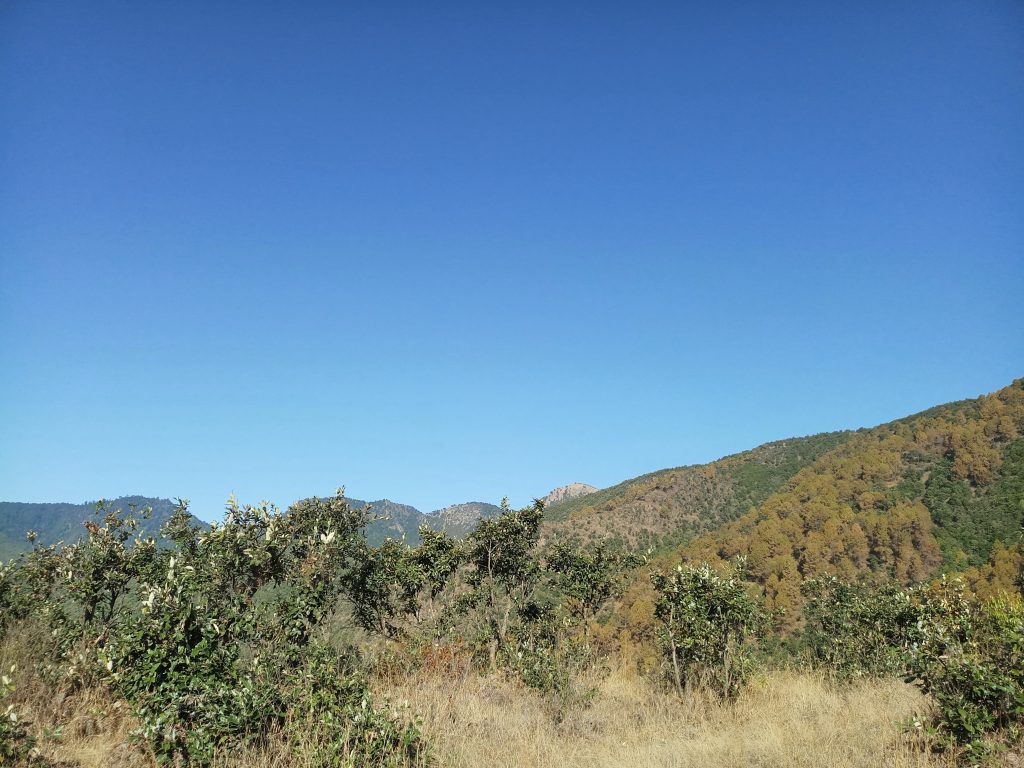 Champa Devi is a high hill located to the south of Kathmandu valley, best for the hiker's looking for a quick, delightful trek around the capital city. The top of the hill is situated at an altitude of 2,280m, having a Hindu and Buddhist shrine. After the 3 hours exciting walk, we can reach the top of the hill.
The trial of our hike is gradually uphill for about 3 hours and downwards through forested pine area provides a fresh smell of wild roots. Views of mountains like Dorje Lakpa, Langtang Lirung, Gauri Shankar are unbelievable to our eyes during the hike.
8. Chisapani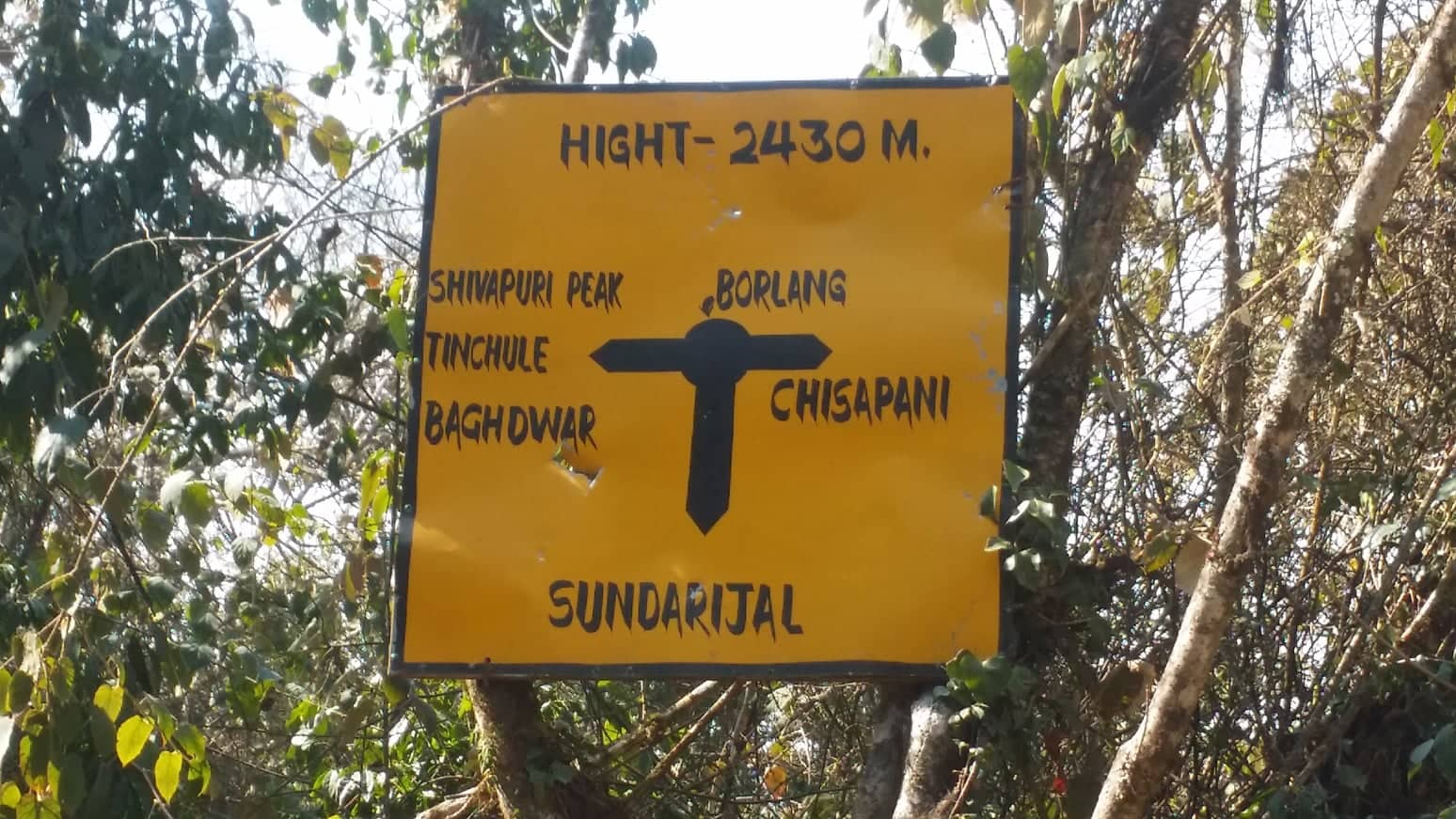 This trek is famous for the magnificent views of snowcapped mountains like Ganesh Himal & Langtang Himal. Furthermore, beautiful Nepali villages with green terraces, large Tamang village of Mulkharka, peaceful forest of brown oak and rhododendron are the main attraction of this trek.
We will be passing through Shivapuri National Park. This short hiking is like walking in the Jungle. Chisapani hiking is 3 hours of uphill trek from Sundarijal & 1 hours of the downhill trek from there. From CHisapani we can even see the Kathmandu valley if the weather is super clean.
9. Begnaskot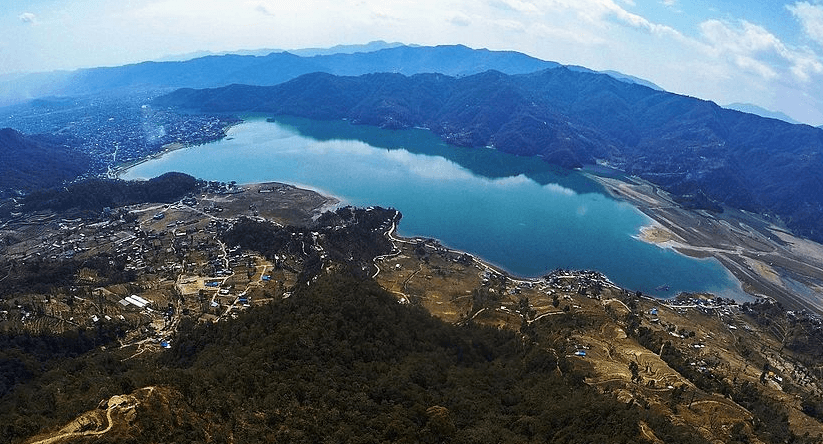 The hike to the Begnaskot is a quick day hike from Pokhara to encounter the Nepalese countryside lifestyle and mountain experience. On the way, you can see the beautiful village and villagers involved in different farming, fishing, and coffee production.
At the top of the hill, there is a Hindu temple, Begnaskot temple. The height provides the majestic view of the magnificent Pokhara valley, the dense grassy woodland, and different mountain ranges, Dhaulagiri & Annapurna. This hiking path is less traveled and is unusually visited by the trekkers so, the trail is so calm and quiet.
10. Chapakot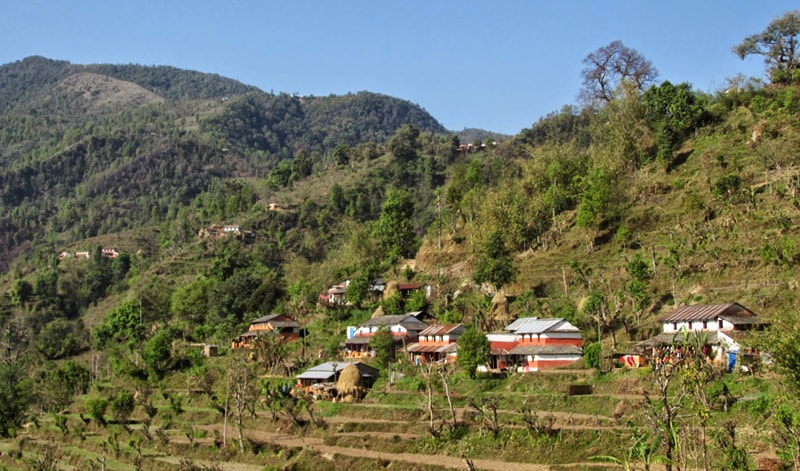 This trek is closer from Pokhara valley but less explored by travelers, so it provides you to experience the traditional local villages on the way. Not even single signboards posted there so if you want to go without guides, you must ask local peoples to know the hiking route.
We will be walking the uphill road for about 3 hours to reach the Chapakot village. On the way, we will be walking through typical farming villages surrounded by many rice and paddy fields. This hiking will provide you beautiful views os Pokhara, Phewa Lake, and the Himalaya peaks including Annapurna & Dhaulagiri ranges.