Day hikes from Kathmandu are perfect for those who are looking for a feeling of trekking in Nepal Himalayas within a short time without trekking up to high mountains. A day hike is an adventure activity which consists of some hours of short driving & walking in a natural environment and can be completed within a single day from start to end at the same place.

Dorje Lakpa, Ganesh Himal, Gauri Shanker, Langtang and even Everest, Manaslu, and Annapurna ranges surround Kathmandu valley. Kathmandu hiking offers to experience traditional rural countryside villages of Nepal and the excellent panoramic mountain view from hilltop viewpoints near the capital city.
These day hikes around Kathmandu are the best option for you if you don't have the time or energy to trek 10-12 days on the mountains. The sub-alpine forests walk to the quiet countryside makes a great short break from the busy city and daily work life.
Hiking around Kathmandu valley offers you the opportunity to explore the pristine beauty of nature, wildlife and birds. These hikes are most loved by families, college group and for people who need fresh air to change their mind from busy days.
Hiking around Kathmandu provides you with the opportunity to see the sunrise & sunset view of the mountain, walk in lush green forests and hills with terraced farms, picturesque villages. Furthermore, these hikes are best to experience Nepali rural life without going too far and without climbing high. These places are so near to the capital city of Nepal, Kathmandu but still not still affected by modernization.
The best part of these best day hikes from Kathmandu are these can be done at any time, and any season with anyone including children & senior citizens there are no difficlulties. Here are the 6 best day hikes from Kathmandu valley.
1. Chisapani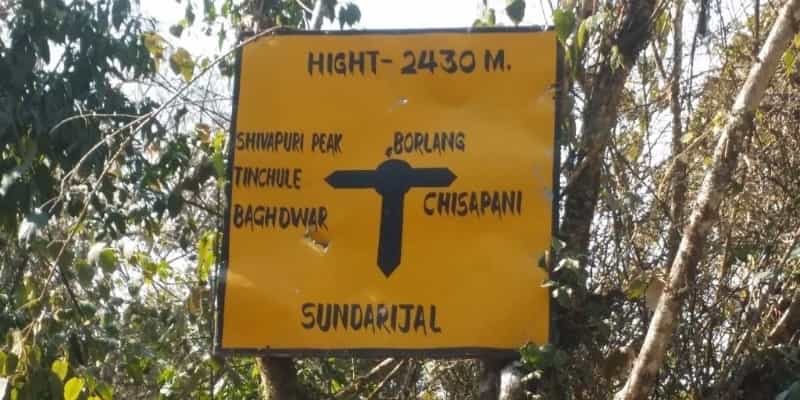 Chisapani is a beautiful village located at an altitude of 2,160m. It is the most popular and easily accessible hiking destination near Kathmandu. The starting point of this short hike is Sundarijal. We can take a regular local bus from old Bus Park to reach Sundarijal. From there its just 4 to 5 hours of walk to Chisapani.


We will be walking on inside the Shivapuri National Park. Almost 90% of the route is uphill & we will start moving downhill while reaching Chisapani. It's a perfect place to see Himalayan ranges sunset & sunrise view of the mountains like Ganesh Himal & Langtang.
2. Nagarkot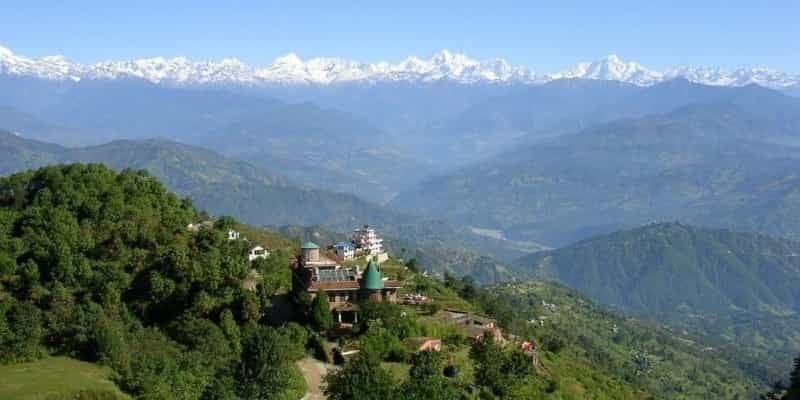 Nagarkot is one of the nearest and famous Himalayas viewpoints from Kathmandu. Pine forest, lush valley and paddy fields, beautiful views of mountains are the main attraction of this trek.
The sunrise & sunset view from Nagarkot proffers you the unforgetting memory of the majestic panoramic view of the Himalayan ranges from Annapurna & Dhaulagiri in the west to Mt. Everest in the east.
3. Suryachaur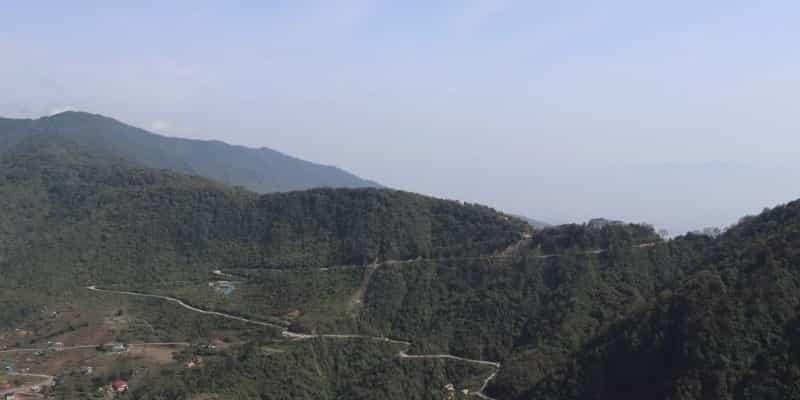 Suryachaur is situated in the Northern part of Kathmandu valley, around 15 km far and is in Nuwakot district. The countryside of Nuwakot is perfectly visible from the vast and flat hillock of Suryachaur.
Hiking to Suryachaur is the best to see the towering Himalayas of Nepal without going too far from Kathmandu. Surya chaur is the super viewpoint of the Mountains like Manaslu, Ganesh Himal, Langtang Lirung, Dorje Lakpa, Gauri Shanker & many more. This is also a very quiet trial than other best day hikes from Kathmandu.
4. Nagarjun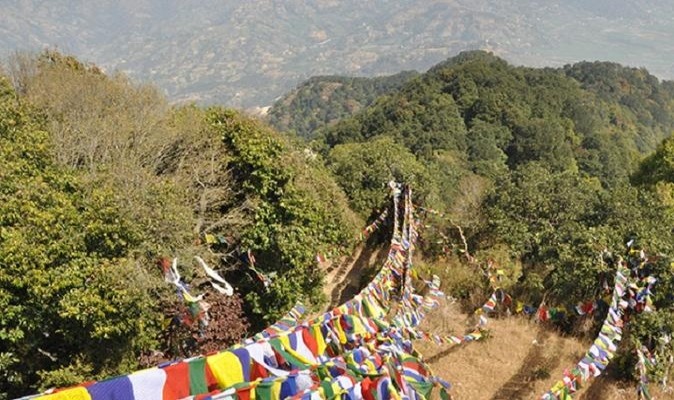 Nagarjuna hill is located at an altitude of 2,178 m, in 7 km north west of Kathmandu valley. We will start our hike from Balaju Bypass road. This hike is probably the most comfortable trek if just three hours. And also the easily assessable & so near to Kathmandu. This hill is mainly famous for Buddhist Gompa, Meditation place, various sacred caves, and beautiful spectacle from the top.
The lustrous view of Mt. Manaslu, Ganesh Himal and Langtang range is impressive from the top. However, it is also possible to reach the top by drive about 40 minutes, but it would be great to take a short hike to enjoy & experience local village life of Nepal & great variety of flora and fauna.
5. Phulchowki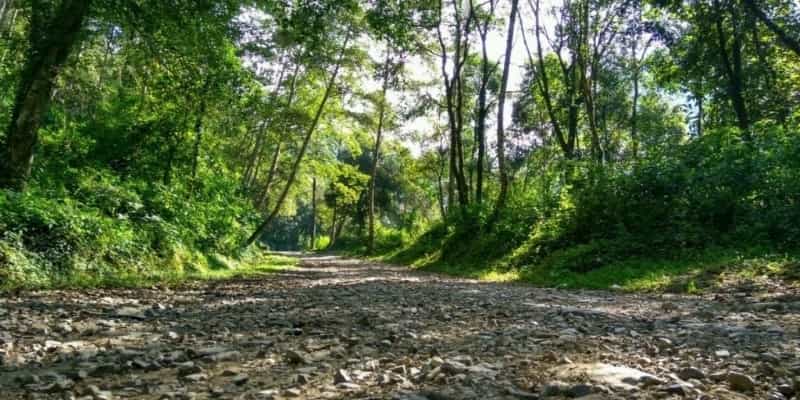 Phulchowki 'Hill of Flowers' in Nepali is the highest hill located at an altitude of 2780m. It is located near Kathmandu valley approx. 14 kilometers in the south-east. Phulchowki is also a pilgrimage site for Hindus.
This is one of the most beautiful hiking and bird watching destination around Kathmandu. Beautiful and dense forest, different species of butterflies and birds, Rhododendron flower trees are the main attraction of this trek. Breathtaking view of Kathmandu valley, Annapurna range & Gauri Shanker Himal can be seen from the top.
6. Champadevi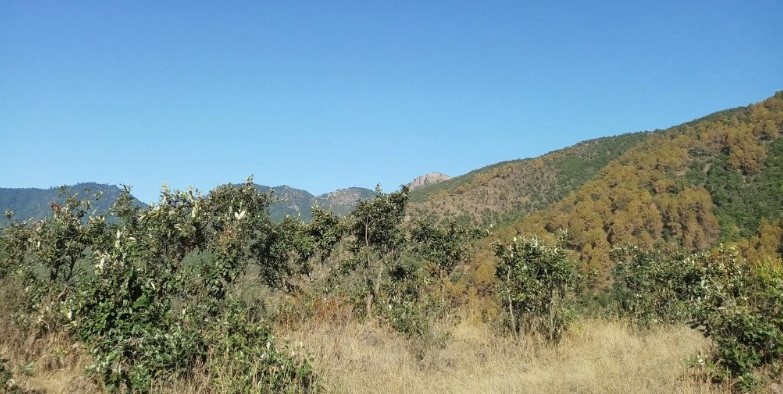 Champadevi is in the southwest of Kathmandu valley situated at an altitude of 2,285 m. It is also a pilgrimage site with Buddhist stupas and a Hindu temples. Hiking to Champadevi is one of the best one-day hiking trips around Kathmandu valley. During the hike, you can enjoy the beautiful natural sceneries, lush pine forest, and developed trail.
Champadevi trek is also the best place for panoramic bird's eye view of the Kathmandu valley and surrounding mountains. From Champadevi we can enjoy the splendid view of the hills Dorje Lakpa, Gauri Shanker, Langtang, Jugal, Himal and many others.