If you are planning for a Nepal trekking in January, you may have a question in your mind, "is trekking in Nepal in January possible?"

With proper training, trekking in January is doable in Nepal. There are a lot of best treks in Nepal in January, which you must experience once in a lifetime.
January is the coldest month in Nepal which falls in the middle of the winter season.
The clarity at morning is not great due to the cloud and drizzle. But during the daytime the atmosphere becomes apparent, and it displays perfect majestic views of the mountains even better than during Autumn months.
Also, there is almost won't rain during January so that you can experience the sunny trek during walking.
Most of the trekkers prefer to trek throughout the months of Autumn and Spring, which makes January almost peaceful.
This means no crowd, and guest houses can serve faster with options on food and accommodation facility. Also, Tea houses can offer you the best price on their menu.
Furthermore, if you want privacy, then trekking during January is a good time.


In a famous trekking trail of Annapurna and Everest region, several tea houses will also remain open in the month of January. So it's entirely possible for the trek during this month.
It is even the best time for trekker's who wants adventure and challenges on their trip. Besides this, January is also the best time for photographers to capture beautiful views of Himalayas.
January is off-season in Nepal so that trekking companies will offer you a high discount on their packages. You will have a budget-friendly trek during January.
Trekking in Nepal in January will allow you to observe Christmas and New Year celebration in Nepali style. Also visiting Nepal in January can celebrate festivals like Sonam Losar and Saraswati Puja.
Generally, in the high altitudes, the nighttime is very cold than the days always. The temperatures during the day can lead as high as 20°C and night as low as -15°C.
During January, many high passes are covered by snow, so it seems impossible and sometimes closed in this month due to snowfall and weather concerns.
During January, it is icy in the high altitudes. But, on lower heights, nights will be colder but the days are sunshiny and warm, makes it easy to trek.
If you are looking for treks with high altitude passes includes then January may not be the best month for you.


But, it is a safe and ideal time to do a trek that only passes an altitude below 4,000 meters. There you will feel cold but not that freezing.
Here are the ten best treks in Nepal in January.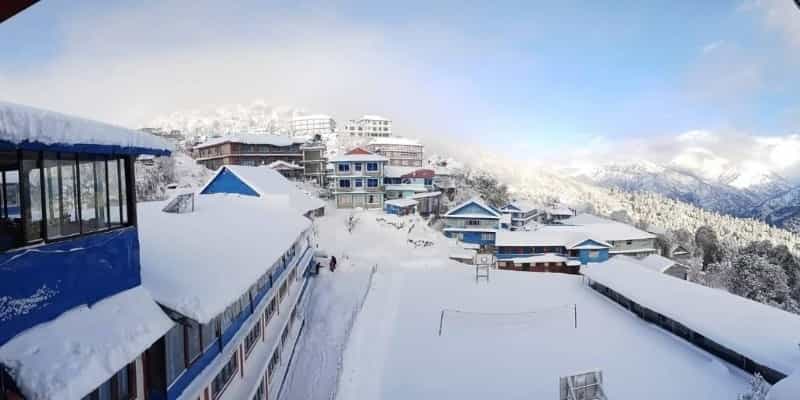 Trekking to Poon Hill is one of the best treks in Nepal in January. This trek is the most comfortable trek of Annapurna region.
The altitude of Poon Hill is 3,210 m. So, the trek won't be dangerous due to the cold climate of the winter in January. You will see great views of the Annapurna and Dhaulagiri range from Poon Hill viewpoint.
The villages of Ghorepani covered with snow makes the trek even more beautiful. Because of snowfall, it would be a bit difficult to reach Annapurna Base Camp, so that Poon hill is the best trekking in Nepal in January.
Experience local culture and low altitude hike during the trek. Also, this is the easy trek which can be done every month throughout the whole year.

The Everest Panorama Trek is another short and less strenuous trek that you love to do in January. This trek offers a fantastic view of Mount Everest and other eight thousand meters peaks without reaching too high.
Lhotse, Everest, Ama Dablam, Thamserku, Kongde can be seen during the trek. Also, it introduces you with a Sherpa lifestyle and their cultures.
Because of snowfall, it would be hard to reach Everest base camp for beginner trekkers. So, the Tengboche Monastery at 3,870m is the best option to spend your holiday in the foothill of world tallest mountain. The 5-8 days trek offers prayer flags decorated trail, and hiking to the snow-covered hill.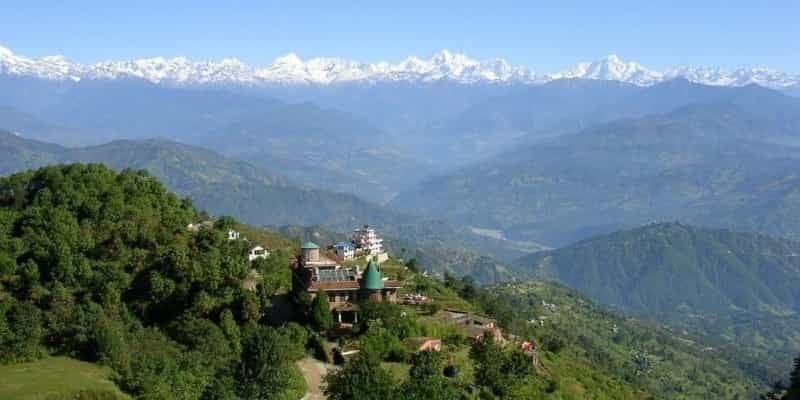 The popular trekking destination near Kathmandu, Nagarkot is easily possible in January too. Nagarkot is the all-time favorite hike for travelers.
The three-day trek leads inside the lush forests of Rhododendron and other hardwood trees. The trek is famous for lower altitude viewpoint to see the magnificent views of the Himalayas including Mount Everest in super bright weather.
The trek presents spectacular mountain views, typical hill settlements of Newar & Tamang, and Mountain views of Jugal, Ganesh Himal, and Langtang Ranges.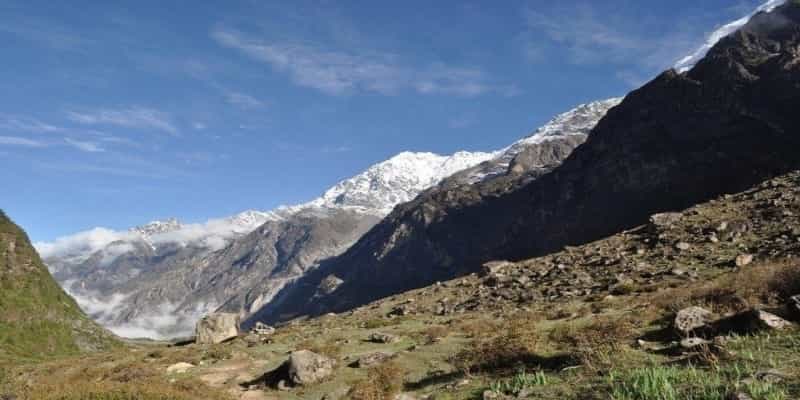 Must-Do trekking in Nepal in January, Langtang valley trek is not much far from Kathmandu. The typical local lifestyle of Sherpa people, various monasteries, yak farms, cheese factory, and great mountain views are the main attractions of this trek.
Climbing Tserko Ri at 4,984 m is the highest altitude of this trek, but you can also avoid this and stay at a lower elevation only if you feel awkward.
There will be snow on the way even from lower altitude of Lama Hotel. But it's not difficult; the paths will be clear so that you can walk properly.
Beautiful view of Langtang, Gang Chhenpo, Naya Kangri, Dorje Lakpa, Hiunchuli, Manaslu, Ganesh Himal can be seen during the trek.
Also, you can continue your trek either Gosaikunda Lake or Helambu village from there. The frozen Gosainkunda Lake is also worth reaching destination during the January in Nepal.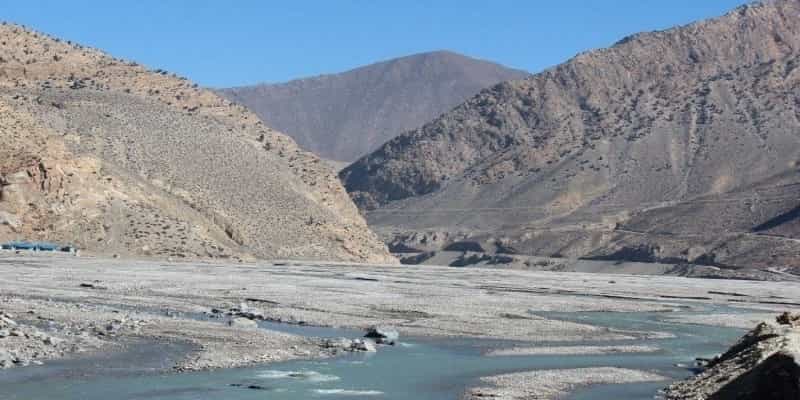 The Jomsom and Muktinath are lying on the lower Mustang. There would be a lot of cold in Lo Manthang and surrounding high altitude of upper Mustang. So, locals start shifting down from mid of December.
That's why rather than upper visiting lower Mustang would be perfect in January. Also, it is the mini Annapurna circuit which will avoid the high mountain pass of Thorong La.
The Hindu holy temple Muktinath at an altitude of 3,700 m is the highest altitude of the trek so that you won't feel any difficulty.
Despite this, you will be rewarded with great views of Nilgiri, Tukuche, Dhaulagiri, and surrounding Annapurna peaks.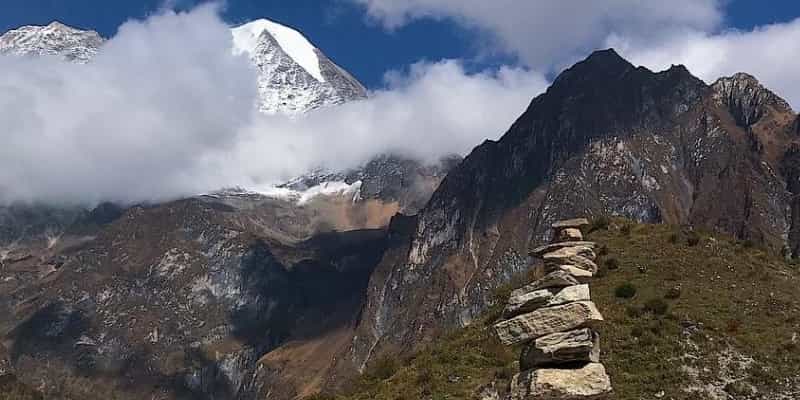 Heavy snow, winter storms, and freezing temperature make crossing the Larkya La Pass much more difficult.
So, Tsum valley is the perfect place to go during January to avoid the high altitude and difficulty.
You will be able to get a clear view of the Ganesh Himal, Sringi Himal, Buddha Himal, and entire Manaslu region.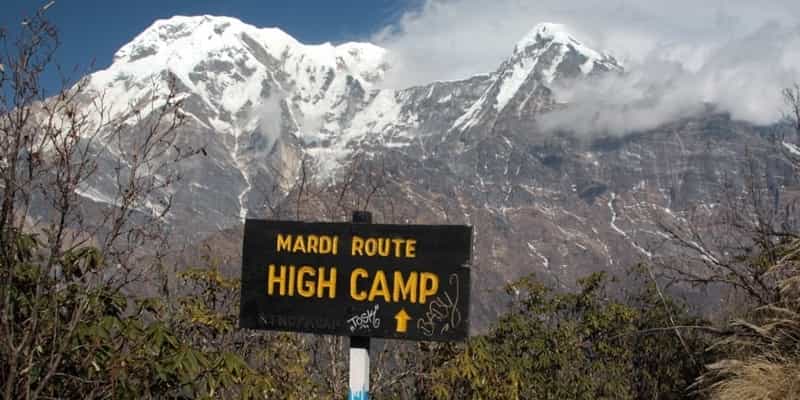 Trekking to Mardi Himal is another best treks in Nepal in January. It is recently popular and perfect alternative for Annapurna Base camp trek. The trek takes you to the altitude over 4,000 meters on relatively less time.
The trek leads you by beautiful forest, local villages and rocky mountain terrain. The temperature is very cold, and there would be snow on the way.
It would be hard to walk on snow for beginner trekkers, so not recommended to do in January if you don't have any previous experience. With the help of crampons, it would be easier to walk and possible for adventurous young trekkers.
Also, the skies are clear where you can see the fantastic view of the Annapurna range, including Mardi Himal, and Machhapuchhre.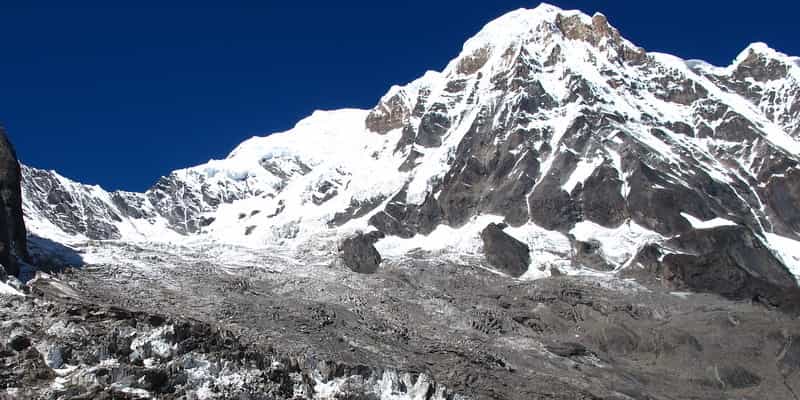 The Annapurna base camp is also at just 4,130 meters so that it can also be done during January.
Yes, there will be a lot of snow once we start trekking above Ghorepani, but still not impossible. The tea houses will stay open, and there will be few trekkers on the way.
As being on lower elevation base camp and without any mountain passes, ABC is a perfect trek for a medium level fitness with little challenging hikes. The best views of Annapurna, Dhaulagiri, Hiunchuli, can be seen during the trek.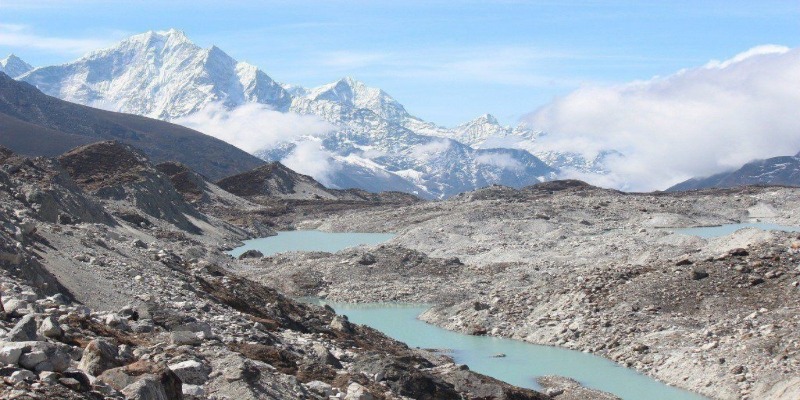 The side trip trek of Everest region, Gokyo Lake is at an altitude of 4,700 m. Trekkers will say that the view of Mount Everest is better from Gokyo Ri even then from Kala Patthar.
However, it is less trekked route than regular Everest base camp so that finding a path on the snow-covered road is little hard. Trekking with an experienced guide can make your trek more comfortable.
The best but challenging part of the trek is climbing Gokyo Ri at 5,357m. You can enjoy the views from the lake and avoid climbing Gokyo Ri too if you feel awkward.
Blue-water Lake, beautiful Gokyo valley, Sherpa hometown, a great view of mountains are the major attraction of this trek in January.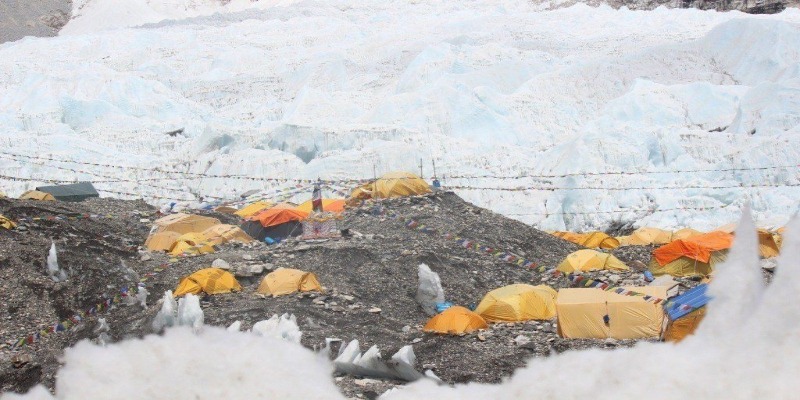 Yes, we would suggest staying at lower elevation during January. But, the long and favourite trek of Nepal, Everest base camp trek also can be doable during January.
There will be very cold on high altitudes, so that wear enough warm clothes. This trek leads you to higher elevation means the trails will be covered by snow.
During the day, the sunlight is warm, by which the temperature could reach around 5℃ or even more in Base Camp. But at night, the temperature falls rapidly and may reach even lower than -15℃.
There might also be snowfall even in the day sometimes. So, you need to be updated about the weather to bypass any dangerous situation may occur. You can also prevent reaching Kala Patthar if you feel too cold and hard to walk on snow.
Conclusion
If you are thinking of doing trekking in Nepal in January, then you will have to prepare appropriately to go on the cold and dry environment. Above mentioned treks are possible to do in January in Nepal without any problem.
If you are professional and regular trekker, you can do the treks with high passes such as Thorong La, Larkya La, and Everest's three passes. It makes your trek more adventurous.
For other trekkers reaching to the base camp of Mountains such as Everest and Annapurna would be a perfect trip to experience adventure in Nepal in January.